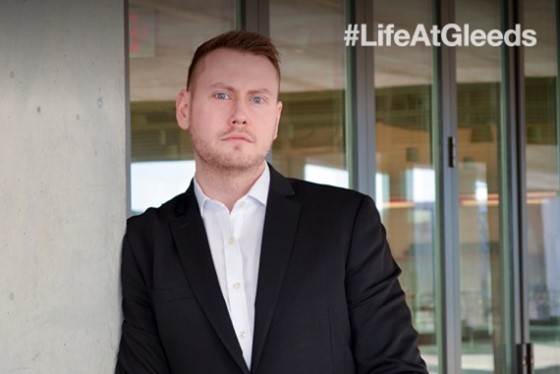 In nine years with Gleeds, Cameron Hall has worked on three continents and wholly recommends the benefits this brings to employees, and to the business.
Senior project consultant Cameron began work with Gleeds in 2011 at the Newcastle office as a trainee surveyor, while in his final year at Northumbria University studying for a QS degree.
He stayed on working in the Newcastle office after graduating, then saw a post for a pipeline project in Australia. "I wanted to travel and to gain international experience so applied," said Cameron, "but the project kept being delayed, so when I was asked if I was interested in going out to Singapore to develop new business growth for Gleeds, I immediately said yes."
"I want to stay with Gleeds and they have been very supportive of every relocation I've made. There's lots of help from the local team to get you settled, for example, helping you with accommodation while you get on your feet, and people willing to talk to you about their own international experiences. If you want to relocate, I've found there's a real 'we'll do what we can to make it happen' attitude and culture.