Meet the team
At Survitec we work together to help save lives.
Meet our Service Technician, Dave
QHSE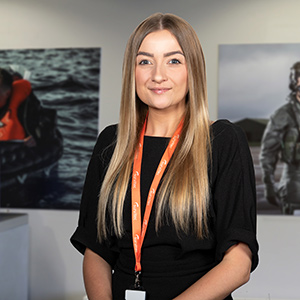 Anna Arnold
Customer Quality Coordinator, Survitec Birkenhead
I joined Survitec over 5 years ago as a Business Admin Apprentice and was quickly offered a permanent position as a Design Administrator where I learned about the products we manufacture, and the design and validation processes involved to ensure our products are safe and high quality.
An opportunity then arose in the Quality department and I was offered the position of Customer Quality Coordinator, serving as the single point of contact for all complaints received from customers regarding product and process issues. This means that I am responsible for handling and expediting each complaint until we have reached the best resolution for the customer.
I have always been interested in Quality and being in this role has made me realise that this is the career path I want to pursue. I thoroughly enjoy being part of the Quality team and I love that every day is different and hugely rewarding, especially when we have exceeded customer expectations.
Engineering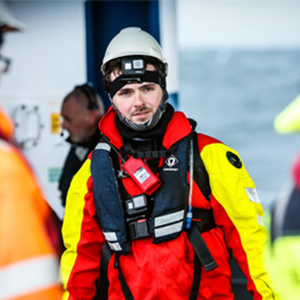 Tony Brown
Project Engineer, Survitec Dunmurry
I joined Survitec over 2 years ago straight from university as a Graduate Project Engineer. I wanted to work here because it provided me with the ideal combination of working in both design and hands-on testing. I felt that the opportunity to combine my MEng in Mechanical Engineering with my passion for the sea was unmissable. Since joining the technical team, I have spent most of my time working with and leading the design, development and qualification for a range of new aerospace products.
The best part of my job is getting stuck into the practical testing of new products and ensuring they perform as intended. It normally gets me out on the water, and I get a real feel for customer design requirement to ensure we have the best products on the market.
Manufacturing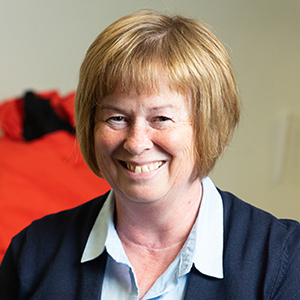 Joyce Smith
Manufacture Supervisor, Survitec Peterhead
I joined Survitec just over 23 years ago as a sewing machinist. During my time with the company, I have held various roles including training machinists - both in the UK and overseas. Getting visit so many different places to train my colleagues is a perk of the job.
The best thing about working at Survitec though has to be the people. I love being part of a team and working with colleagues that have a great attitude to the job at hand (which my team members do). I also love seeing a product go through the manufacturing process, from start to finish, at such a high standard. The icing on the cake is then of course seeing the end product going out to the customer.
Administration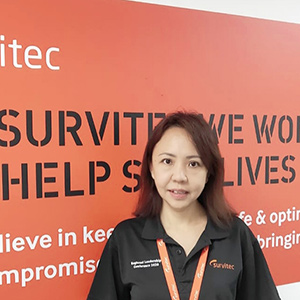 Annie Chew
Senior Personal Assistant, Survitec Singapore
I have been with Survitec for over 20 years. As the Senior Personal Assistant to the SEA Managing Director, my role includes supporting the regional team, organising local conferences, exhibitions and tours, preparing internal memos and forms and managing the local team's calendars for new meetings and appointments.
I was attracted to the role because of a variety of reasons, including the location and the job scope. I've had many memorable experiences in my last two decades here but working with my team and meeting colleagues from across the business has been a consistent highlight. We work hard, play hard and work as a team. 20 years later, I can say that it's still a lot of fun.
Operations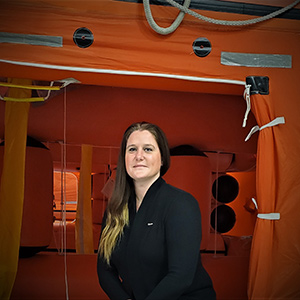 Laura Edge
Operations Manager, Survitec Vancouver
I joined Survitec 22 years ago as a gasketing technician, after just having moved to Vancouver. As a young worker with no previous experience in the marine industry, I found the work intriguing and exciting. I had the opportunity to be involved with R&D projects, harbor trials and design work.
Within a year I was promoted to an MES technician and travelled globally to provide installation support, crew training and service for our customers. Since then I have held numerous other positions within the company that have allowed me to be involved in many aspects of what Survitec does, including customer service, training, design, contract management and supply chain.
What I really enjoy about working for Survitec is the experiences I have been afforded because of my employment here. Seeing our products in action, knowing first-hand the care that has gone into the design and manufacturing of those products, the amazing team I work with in Vancouver and knowing that what we do is potentially going to save lives.