Welcome
Thank you for your interest in joining Home Office Digital, Data & Technology (DDaT). Our teams are at the forefront of protecting the public and offer roles which are amongst the most interesting and rewarding in government. From delivering the latest law enforcement, migration and border protection technology, to enabling simple, digital applications for residency, passports and entry into the UK during the pandemic, DDaT is central to delivering the Home Office's priorities.
You would be joining our high-performing and fast-paced DDaT teams at a time when the Department is transforming the way it works and how citizens use our services during a time of huge domestic and international change. When Covid-19 struck, we enabled the Home Office to transform overnight into a virtual organisation, with our networks and infrastructure supporting more than 34,000 staff to work remotely with no interruption to the delivery of our critical services.
Throughout the pandemic we have revolutionised our collaborative technology, enabling teams to work together wherever they are, using the very latest software. The opportunity for continued transformation across the Home Office is immense and it is clear the Department's ability to deliver major transformational change depends hugely on our digital, data and technology capabilities.
You'll be joining an inclusive, innovative and supportive team where people come first. Our staff satisfaction rates are amongst the highest in the Home Office, reflective of our diverse and open culture and our commitment to promoting Civil Service values. You can read more about our work, our values and our team in our DDaT blog.
Our strategy of bringing back 'in-house' our key design and architecture decisions, more directly controlling product development, putting users and our stakeholders – such as those in law enforcement and border protection - at the heart of our solutions and converging them across the business is paying dividends, proven through our delivery track record.
We have some of the most fascinating digital, data and technology leadership roles in the market, and a compelling mission of supporting the safety and security of the country. We support a wide spectrum of services and a diverse stakeholder environment whilst delivering an exciting agenda for the future. Our roles combine intellectual challenge, the opportunity to work with talented DDaT professionals across Government, build strong partnerships with industry and the chance to influence issues that directly affect millions of people's lives.
If you want to be part of very large scale digital transformation, to manage the technology that supports critical solutions to our nation, to lead the teams that will deliver it and to be a part of the future, I look forward to receiving your application.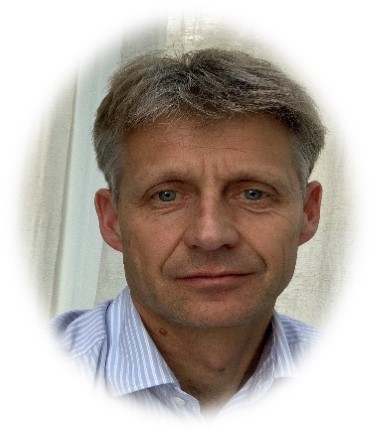 Simon Bourne
Chief Digital, Data and Technology Officer
Hays Microsite jobs listing