Welcome
Note from Deputy Chief Constable Claire Parmenter
Welcome to the Dyfed Powys Police recruitment website, I hope that you will find the site of interest and that we have provided you with all the information you need to help you in making a decision to join us.
I am delighted you are considering applying for the role of Head of People and Organisational Development; this is a really exciting opportunity to lead on the delivery of people services, across Dyfed Powys Police.
Working directly to myself, you will be joining the organisation at a time when the pace of change and challenges in policing is unprecedented. Our ambition as a service is simple and that is to provide outstanding policing to the people of Dyfed and Powys. We are delighted to have recently secured the Investors in People Gold award, but we know there is more we can achieve and this role will play a key part in that.
This will be a challenging, but infinitely rewarding role, which I believe offers an excellent opportunity for an experienced HR professional to not only display existing strengths around partnership working, performance improvement and the delivery of change, but also to develop their career in an organisation that really cares about its people.
If you have the drive and passion to help us to continue to develop a great organisation then we would love to hear from you.
I look forward to meeting you soon.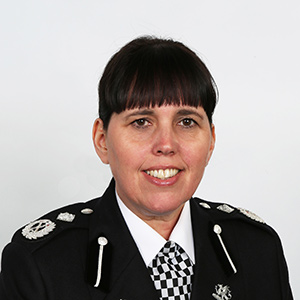 Claire Parmenter
Deputy Chief Constable
Staff testimonials taken from Independent Investors in People report

LEADING AND INSPIRING PEOPLE
"The Chief is the same person he was in the beginning, he's easy to talk to, honest, he's great"
"The messages are clearer now than they've ever been, all the stuff on getting the basics right and our top priorities are really clear now, if anyone didn't know them I'd be shocked"
"I trust the senior officers here, that hasn't always been the case, it certainly is now, they're all good people"
LIVING THE ORGANISATION'S VALUES AND BEHAVIOURS
"It's common sense stuff, I think someone who didn't share our values wouldn't want to stay here frankly, because they're so obvious for us."
"I think we're very good at challenging each other, and our sergeant or super if we need to, there's an effort to just get better so if I didn't agree with something they did I would say and I don't think it's just me."
EMPOWERING AND INVOLVING PEOPLE
We're making decisions every day; we have to be trusted or it just wouldn't work."
"I love my job because I choose what the priorities are for my role, I'm in a specialist area so I choose what's next, obviously there's a discussion but I love that I've got some control there."
MANAGING PERFORMANCE
"The DAP is new, that's pretty good actually, I like it because it gives me an idea of what I need to work on, the old one was useless so it's definitely improved"
"I think my sergeant definitely deals with people who aren't pulling their weight, he'd pick it up with them straight away"
RECOGNISING AND REWARDING HIGH PERFORMANCE
"My manager thanked me last week because I'd had to work on so many cases at the same time as people had been off and we'd been under pressure, she meant it, that was nice."
"I think some are better than others, I've worked for some people here who will only tell you when something's wrong but my manager now isn't like that."
STRUCTURING WORK
"There's always a new team for something here, they're quite good at changing the way we work so that we work better for our communities and our victims, it's all driven by that really."
BUILDING CAPABILITY
"The promotion boards are much better now, they're promoting the right people most of the time now, I don't think there's anyone I know of who's been given a promotion in the last few years who doesn't deserve it."
"We have training all the time, it's part of our rota that we have training days."
DELIVERING CONTINUOUS IMPROVEMENT
"Our Super is really innovative, he's always asking for things we could be doing better, he actually wants to hear it as well."
"We've improved so much, they clearly want to keep going, I think the Chiefs just want to keep getting better and better, which is good."
CREATING SUSTAINABLE SUCCESS
"I'd never work anywhere else, I love it here, we do good work, we work with good people."
Benefits
Annual Leave
Annual leave will accrued based on each calendar month of service for full time and part time workers during individual leave years. A leave year runs from the commencement of the month of the annual anniversary of the date of commencement of the member of staff.
Continuous Service
From 0 to 5 years 24 days or (177.7 hours) = annual entitlement
5 years – 10 years 29 days or (214.6 hours) = annual entitlement
10 years & over 32 days or (236.8 hours) = annual entitlement (maximum)
Flexible working Arrangements and Smarter / Home Working
The Force operates a flexible working policy for its Police staff within a core bandwidth between 7:00am and 8:PM. In addition to Annual Leave, staff can request to take a maximum of two full day's flexitime leave per four week settlement period, pro-rata for part time staff. During the Covid-19 Pandemic the vast majority of Business Support Staff have been working from Home and the Force will be implementing Smart Working arrangements which can include Home Working on a scheduled basis.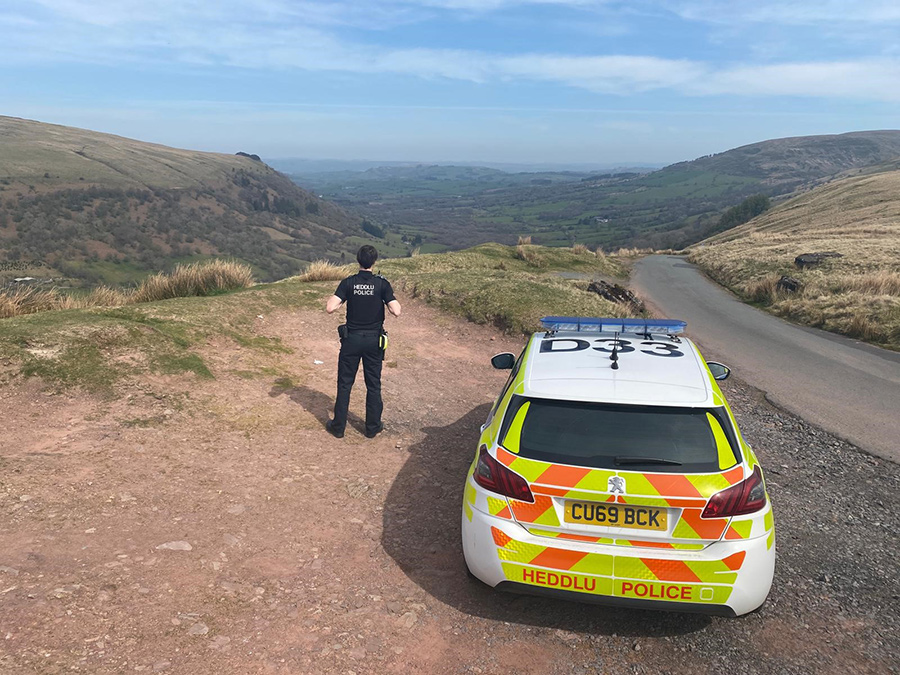 Pensions
Membership of the Local Government Pension Scheme. This is a funded career average Pension Scheme that covers the whole of Local Government and Police Forces in England and Wales. Further details on this scheme can be found at https://lgpsmember.org/
Death in Service
If you die in service following 2 years as a member of the LGPS the following benefits are payable:
A lump sum death grant of three times your assumed pensionable pay.
Pensions for eligible children.
A spouse's (from an opposite sex or same sex marriage), civil partner's or, subject to certain qualifying conditions, an eligible cohabiting partner's pension.
Other benefits
The HQ site includes a Gymnasium and fitness equipment which can be used on a subscription basis and has an onsite canteen and bar area run by a self-funded Social Club.
The opportunity
Role: Head of People Services and Organisational Development
About the role
Your new organisation
Dyfed Powys Police (DPP) have the largest geography of any police force in Wales, spanning 4 counties and employing over 2,200 staff. The force headquarters are in Carmarthen and DPP operate across some of the most stunning areas of the country; including one million hectares of agricultural land and more than 350 miles of coastline. You will be joining the organisation at an exciting time with many developments and will work directly to the Deputy Chief Constable whose role is to manage delivery across the force. There is a real opportunity to shape the agenda moving forward – it's an exciting time for the force.
Your new role
In the vital strategic role of Head of People Services and OD, you will be responsible for the development and provision of a high quality and professional People Services function incorporating Human Resources, Learning and Development, and Occupational Health. You'll have 5 direct reports across those areas and an extended team of around 30. You'll report directly to the Deputy Chief Constable and will be a trusted adviser to the Chief Officers and Senior Leaders on strategic matters relating to Human Resources, Learning and Development, and Occupational Health within Dyfed Powys Police. DPP are passionate about having a transformational and progressive HR function, recently achieving gold IIP status, previously winning LGBTQ staff network of the year and more. You will drive these initiatives forward and take strategic ownership for the development of the people services offering.
What you'll need to succeed
You'll be an engaging and influential, CIPD qualified (MCIPD or greater), HR Director or Head of HR with proven experience at senior leadership level. You'll bring a wealth of experience and knowledge across the areas of HR, Organisational Development, people strategy, leadership, recruitment, equality and diversity, engagement, wellbeing and more. You will have worked for a comparable size organisation and have experience in positively affecting the organisations' culture through dynamic people strategies, excellent people management and your influence on the senior leadership team.
What you'll get in return
The salary banding for this role is £67,752 - £72,312. You will receive a local government pension, 24 days annual leave rising to 32 over time and flexi time. Having embraced the technology opportunity of the COVID 19 pandemic, this role is also offered with the benefit of smarter working, working flexibly from home, Carmarthen or other police stations across the force area. Relocation support is also available.
Job specification
Organisation chart
Chief Officer organisation structure