We're in the business of relationships.
Our people choose Bibby Financial Services (BFS) because they want a company that values people over numbers. We respect and believe in each other, and our clients.
Award-winning culture
We know that real value lies in our brilliant people. We take care of you so you can deliver outstanding service to clients.
We're proud to rank in the Sunday Times 100 Best Companies to Work For every year since 2014.
Our success relies on us being a great place to work; because we look after our colleagues, they're able to be dedicated and fully engaged. This means our service to our clients includes the kind of responsiveness other companies can't manage, and we're proud of that.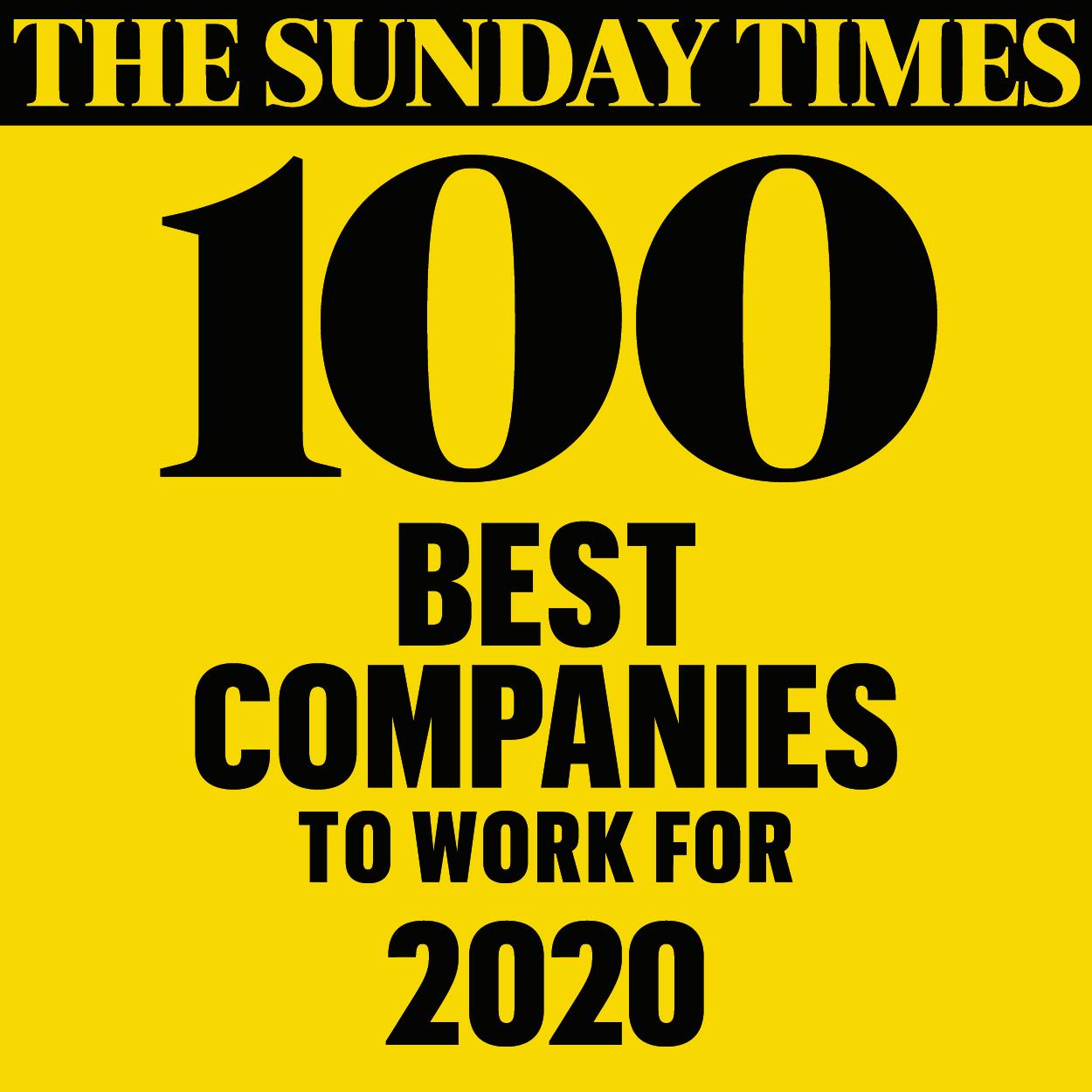 Recognition
We believe that colleagues who live our values and really bring our employer brand to life should be noticed and actively appreciated. Once a year we roll out the red carpet to recognise our best, most talented people as nominated by their colleagues for the outstanding contribution they make to the company.
Charitable giving
Through our Giving Something Back scheme, our colleagues take part in volunteering, fund raising and donating to charitable causes close to their hearts. You can choose what charity you want to fundraise for, and then we all work towards it.
In 2018-19 we raised £184,537 for 77 charities.
But ... as with everything we do, it's not just about the money!
Giving Something Back days let us reach out directly to the heart of our communities and come together to do the right thing. From building relationships with local schools and charities, to running an annual Christmas Dinner for older people, there's so much we can do, and new ideas are always welcomed.
Sustainability
Our Sustainable Business Futures initiative is designed to reduce our impact on the environment. We're making a difference in specific areas that affect our work, such as using the mantra 'Refuse, Reduce, Re-use, Repair, Recycle', mindfully minimising our carbon footprint, and we always evaluate the environmental impact of all our business activities.
Some of our achievements to date include:
BFS Car Free Day, saving 14,770 kilometres of travel.
Crisp packet and confectionery wrapper recycling scheme - 1000s of crisp packets saved from landfill every year.
Introduction of recycled stationery products across the business.
Removal of all plastic containers in our head office employee restaurant and all food waste is sent to local farms to be recycled.
We're making significant changes to the way we work because all our futures depend on it.
Inclusion and diversity
To us, diversity isn't the end goal, but a means to a more inclusive workplace, where everyone feels accepted, valued, respected and supported. One of our core values is to 'do the right thing', so we work to provide equal opportunities for all our colleagues to reach their full potential. As part of this, we've put a number of structures in place, including:
To reduce unconscious bias in our recruitment process, we require a gender-balanced interview panel as much as possible.
We have enhanced our maternity, paternity and parental leave policies.
We're a signatory to the Women in Finance Charter.
We're recognised as a Disability Confident Committed employer.
We have provided Mental Health First Aid training for colleagues.
Our senior leaders demonstrate our commitment to progressing inclusion and diversity at BFS across the business. We believe in dialogue not monologue, so we make an effort to listen and encourage honest and open debate.