Welcome
Dear colleague,
I am delighted you have expressed an interest in the post of Chief Executive Officer for Areté Learning Trust.
Areté Learning Trust currently comprises three secondary schools and one primary: we value the distinctive communities each one serves, whilst fostering close partnership working; a tenet set down when the trust was established was that our schools would be close enough to facilitate genuine effective collaboration. The Board of Trustees shares with executive leaders a strong commitment to ensuring our values and aspirations are realised in practice as we plan for further growth and development. The Trust are currently working with temporary arrangements, including myself as a former CEO, to ensure it continues to thrive trough this interim period. Be assured I have no interest in continuing in that capacity, and my colleagues and I look forward to working with the new CEO. This appointment provides an opportunity for a strong, principled and highly motivated leader, with demonstrable experience of supporting staff, organisational development and school improvement, to take responsibility for the next stage in our journey.
Our sense of purpose is encapsulated in our name which was chosen specifically because of its significance to our vision of education. The Greek word ἀρετή - Areté as we transcribe it - embraces not just academic achievement but wider ideals, including moral values, the idea of excellence being intrinsically linked to the concept of perfecting oneself. The word ἀρετή is analogous to deep learning – the pursuit of knowledge, in terms of self-awareness as well as academic study: the belief that studying is the highest form of happiness is particularly appropriate for schools.
The new CEO will benefit from the support of a strong Board with a wide range of skills, and a highly effective central team and headteachers who are ambitious for their schools and for the trust as a whole. If you share our vision of education, and can bring to the trust inspirational and dynamic leadership, we'd like to hear from you. This is an opportunity for a truly exceptional candidate to make a difference as a trust and system leader, working with our schools' and trust-wide executive leaders in a beautiful part of the country. North Yorkshire is a glorious area, with the Yorkshire Dales, The North Yorkshire Moors National Park, the Cleveland Hills and a beautiful coastline all within easy striking distance.
Trustees are keen to appoint a strong CEO whose values are in keeping with ours and who has the skills and experience to ensure our strategic priorities are realised, to benefit all young people whose future we help to shape. If that is you then I would encourage you to contact Martin Blair at Hays Leadership on 07736791138 or at martin.blair@hays.com for a private and confidential discussion about the opportunity.
Yours sincerely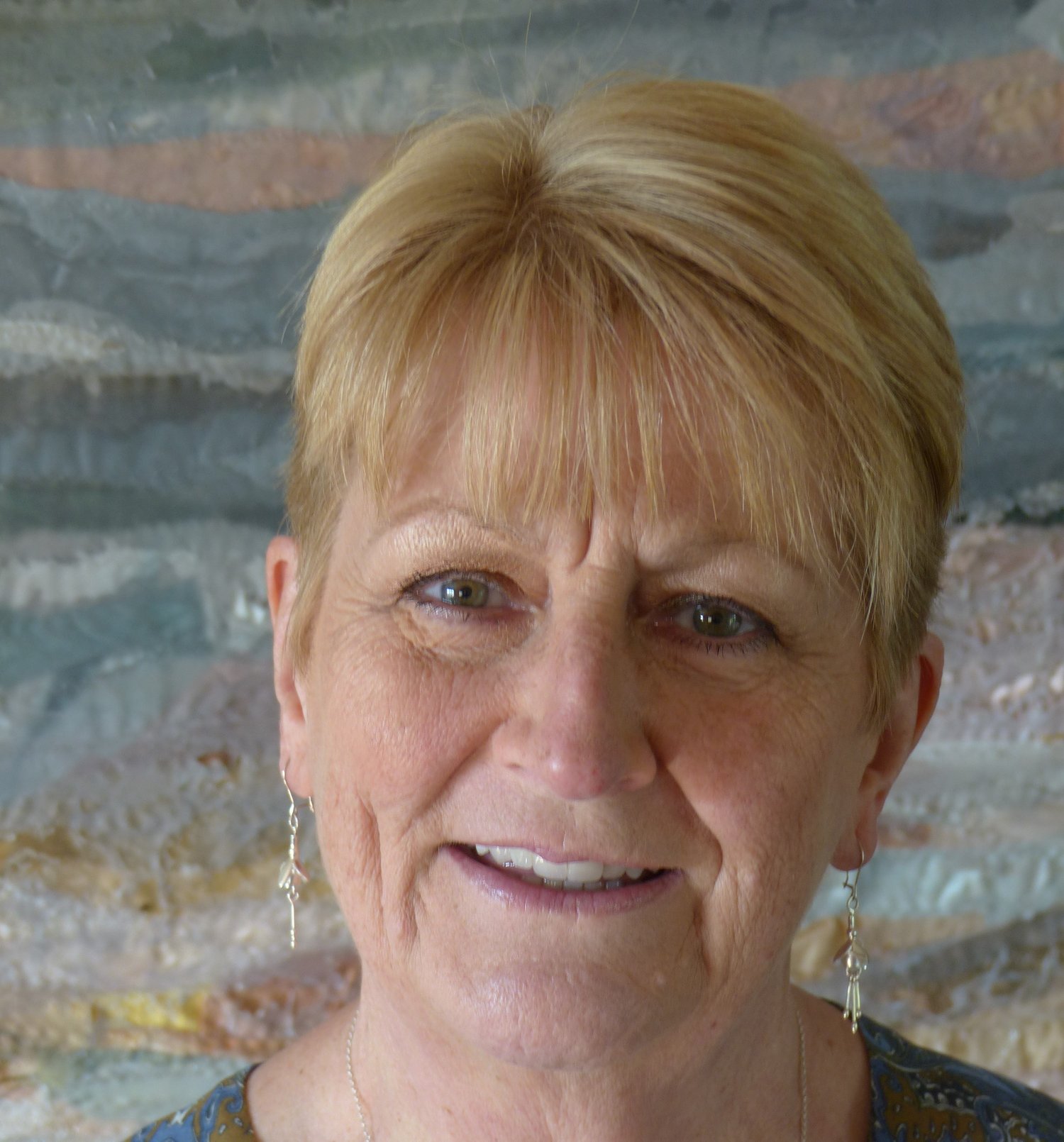 Catherine Brooker
Chair - Board of Trustees
About Areté Learning Trust
Areté Learning Trust was established in 2015 when Stokesley School converted to academy status. Since then, Richmond School, Northallerton School and Mill Hill Primary School have joined. In an educational climate where things are constantly changing, the aim is to innovate, collaborate, stay true to the core values and work with others who are similarly committed to helping all young people, whatever their starting point, to be the best they can be.
The trust always puts young people first and has a deep commitment to developing the team through top-quality CPD and staff development opportunities, cross-trust collaboration, and collaboration on a regional and national level. The ethos is based upon a fully inclusive approach to education, high expectations, a clear focus on outstanding teaching and learning and making sure that the needs of every young person are met. There is a determination to be at the forefront of the pursuit of excellence in education and the trust welcomes any collaboration which will support in this endeavour.
Our Academies
Hover over our academies to view info.
Locations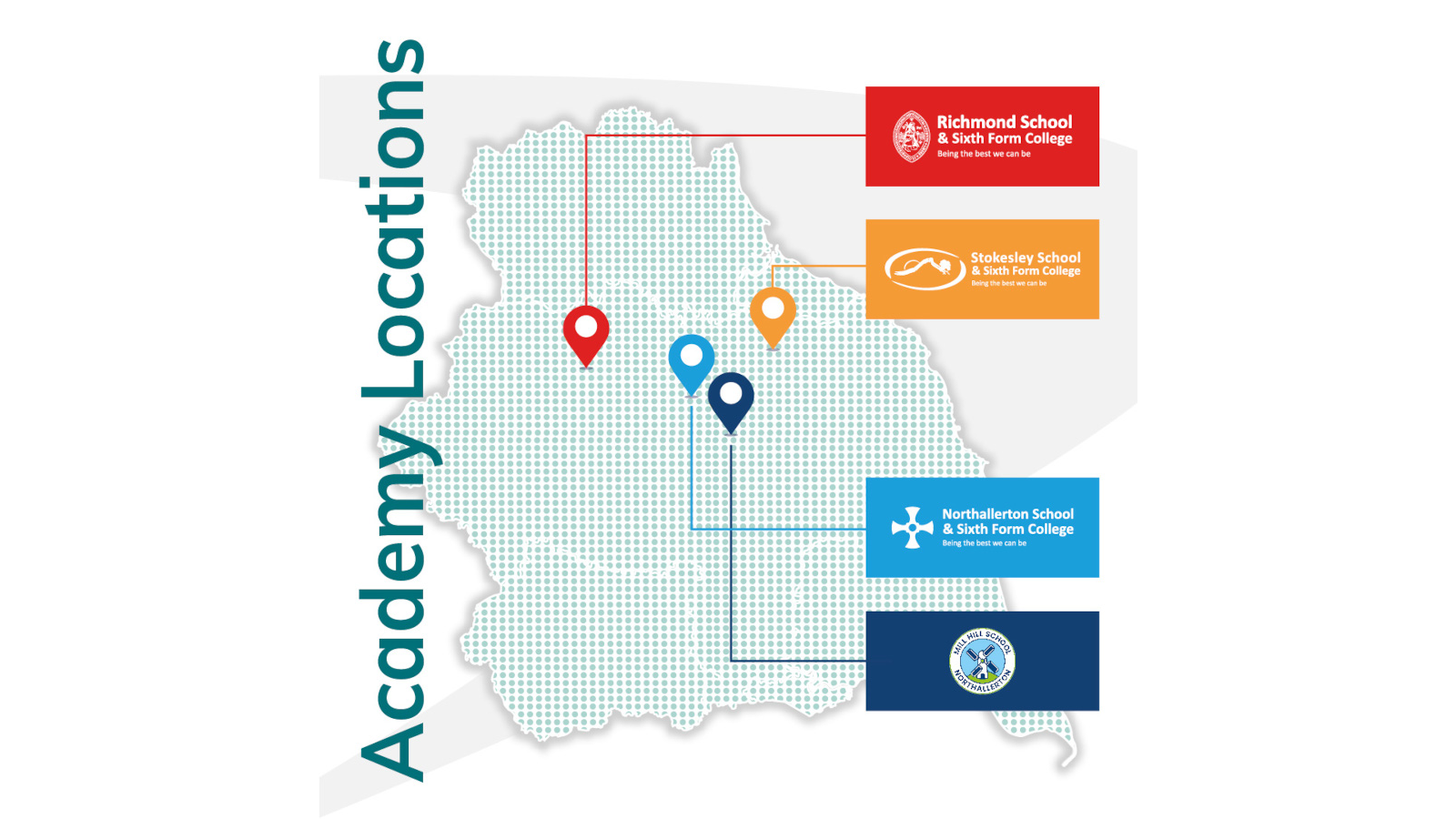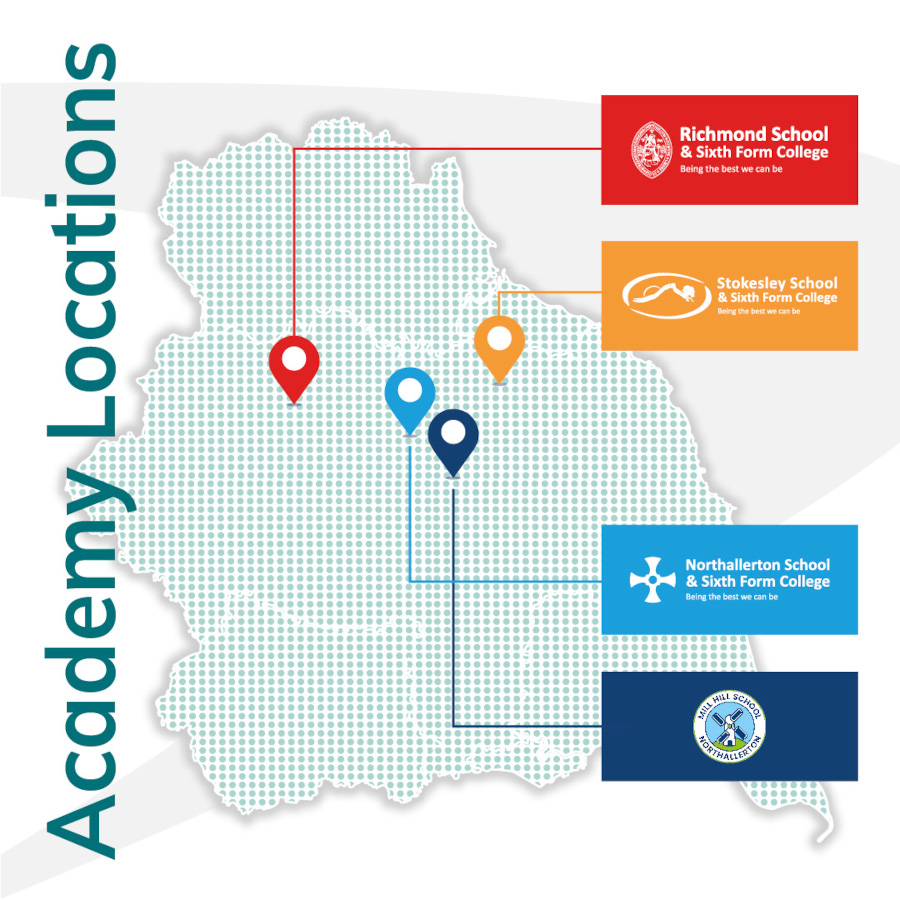 The Role
Overview
To ensure that the vision and aims of the Trust are fulfilled.
Through inspirational leadership and rigorous review, planning and implementation of agreed policy, the CEO will create a culture of constant improvement, implementing effective systems of organisation and control and high levels of professional standards to secure the highest possible achievement in every aspect of the Trust's provision.
The CEO will be accountable to the Trust Board for:
providing strong strategic leadership to support delivery of the Trust's vision and goals
leading and overseeing the efficient, effective and compliant management of the Trust and its academies
the performance of all academies within the Trust
building and maintaining relationships with key partners and stakeholders
The CEO is also the Trust's accounting officer, responsible for:
ensuring the Trust fulfils all statutory and regulatory responsibilities
ensuring responsible and appropriate use of public funds overseeing and monitoring the Trust's internal and external financial reporting
Salary
Competitive and negotiable dependent on experience
Recruitment timeline
Closing date – 8am, Monday 15th January 2023
Final Interviews – 24th and 25th January
Start date – Ideally April 2024 or in discussion with the appointed candidate
Key Documents
How To Apply
For an informal and confidential discussion about the role or to discuss the application process please contact Martin Blair at Hays Leadership Appointments.
Martin Blair
Hays Leadership Appointments
Tel: 07736791138
Email: martin.blair@hays.com