Premium template - client text
Welcome
The University of Law continues its exciting period of growth and diversification, creating Tutor/Senior Tutor vacancies at our Manchester campus, which is set to welcome its biggest student intake to date in September 2021.
Here at Manchester campus we offer a full range of ULaw programmes at both undergraduate and post-graduate level. We pride ourselves on our strong, collaborative team-working ethos, high standards of delivery and dedication to our students personal and professional development. The consistently positive student feedback we receive is testament to this.
As a tutor you would play a vital role in our continued success through your innovation in the classroom, pastoral care, creating or leading practice-related or student enhancement activities. Whatever your area of interest there will be an initiative you can get involved in, or one that you can create to enhance our student experience.
Our Manchester campus is also linked with our ULaw partnerships at Liverpool and Chester Universities and there is therefore the potential for you to also undertake work from our Liverpool University and/or Chester University Campuses, if interested.
If you join us at our Manchester campus you will become part of a talented, diverse and inclusive community with over 70 staff and 1400 students, and of course part of the wider ULaw community, one of the world's largest law schools.
With a firm commitment to developing our workforce, a competitive benefits package and the opportunity to be part of an evolving and forward-thinking organisation, this truly is a fantastic time to join us. If you would like to move on from private practice to your next career path, or are already working within education, we may well have the opportunity you have been waiting for. Thank you for your interest.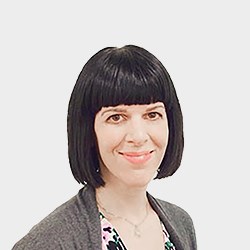 Amanda Hedayati
Dean, Manchester Campus
Hays Microsite jobs listing
Latest jobs
There are curently no openings available, please check back later.
If you would like to take a look at all of the opportunities Hays has to offer in the meantime, please visit hays.co.uk.
Visit hays.co.uk
View all