Welcome
Dear Candidate,
Thank you for your interest in a career with College of West Anglia (CWA), this is an exciting time to be joining CWA as the Head of Finance.
Welcome to the College of West Anglia recruitment site for the post of Head of Finance which is part of our College Leadership Team.
The College vision which is "Changing Lives through learning" is at the heart of what this College does best. We achieve this through a combination of great teaching, first rate support, excellent facilities and a genuine desire to ensure that we provide all our learners with the best possible opportunities for their working life and their role in our wider society.
This role provides an opportunity to continue the drive for financial excellence but gives you a chance to be right at the heart of the business of education, providing opportunities to inform and guide but also to be creative. We're looking for someone who understands what it's like to work within constraints but who can see the longer term potential of what we offer to the wider community, industry and our learners.
The information on this site aims to provide an overview of the College but that desire to make a difference is what we want any new staff member to buy into. If you think you would like to join the team we look forward to hearing from you.
Paul Harrison
Vice Principal Corporate Services
About us
"Changing lives through Learning"
The College of West Anglia is one of the largest Colleges in the Eastern region. Currently there are around 750 full time and part time staff and a student cohort of approximately 10,000. The College turnover was £28 million in 2019/20.
In January 2019, the college was inspected by Ofsted (Government inspectors of teaching) and was graded as "GOOD". All areas inspected were found to be Grade 2 – Good. The college offers a wide range of academic and vocational courses across all programme areas.
The college serves a mainly rural catchment area covering the counties of Norfolk, Cambridgeshire and South Lincolnshire. The main campus is in King's Lynn – an historic market town with a population of around 40,000. There are two other campuses located in Milton near Cambridge and in Wisbech. Landbased curriculum (Equine and Animal care) is offered at our Cambridge campus in Milton. The Wisbech campus offers a general further education experience. The College works in partnership with the local leisure centre in King's Lynn and has a designated Sports Campus which operates from there.
The college has completed a number of major building projects at all 3 campuses, investing over £50m over the last decade, the most recent being a £7.5m new build / refurbishment at the Wisbech campus and a £6.5m new build University Centre building at King's Lynn campus. The college has been very successful at attracting capital funding grants and now has some of the best facilities in the sector.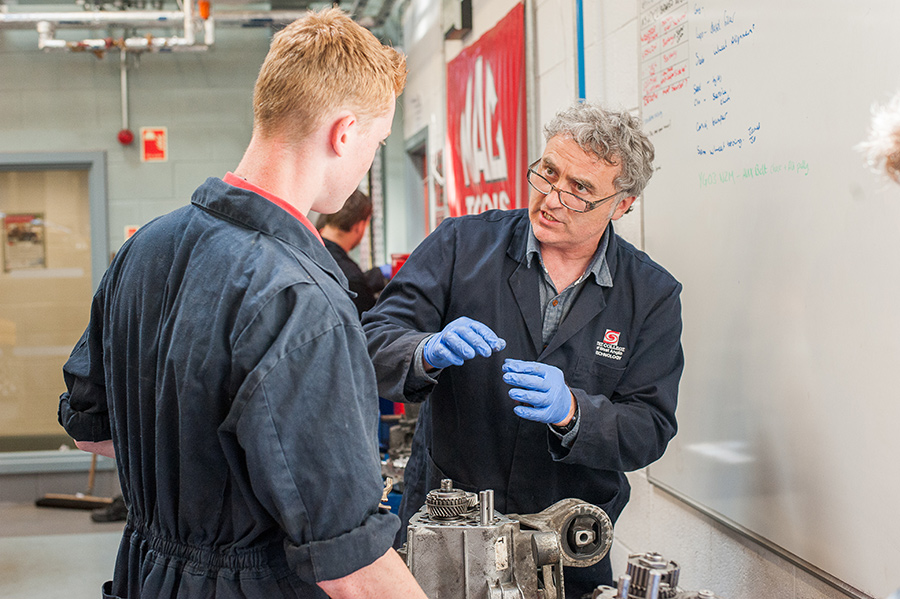 The College is committed to ensuring equality of opportunity to all learners, clients and employees. It is also committed to acknowledging the diversity of society in which it works. The College takes a positive approach to the provision of opportunities for disabled students and staff, with facilities being constantly reviewed and improved. The College is part of the Positive about Disabled People programme.
The College also expects all staff to meet legal and college safeguarding requirements. This includes undertaking appropriate training and disclosure and barring service checks. There is an annual programme of safeguarding themed training which all areas engage with and all staff in management or supervisory positions are required to undertake the IOSH Managing Safely (level 2) qualification.
The College is led by a Board of Governors comprising of members from local industry, public bodies, councils, staff & students, who serve on various committees with no remuneration and determine the College's direction in terms of strategy, mission and finances. An Executive (Senior Management Team) consisting of the Principal, 2 Vice Principals and 2 Assistant Principals leads the College. The post of Head of Finance reports in to the Vice Principal Corporate Services.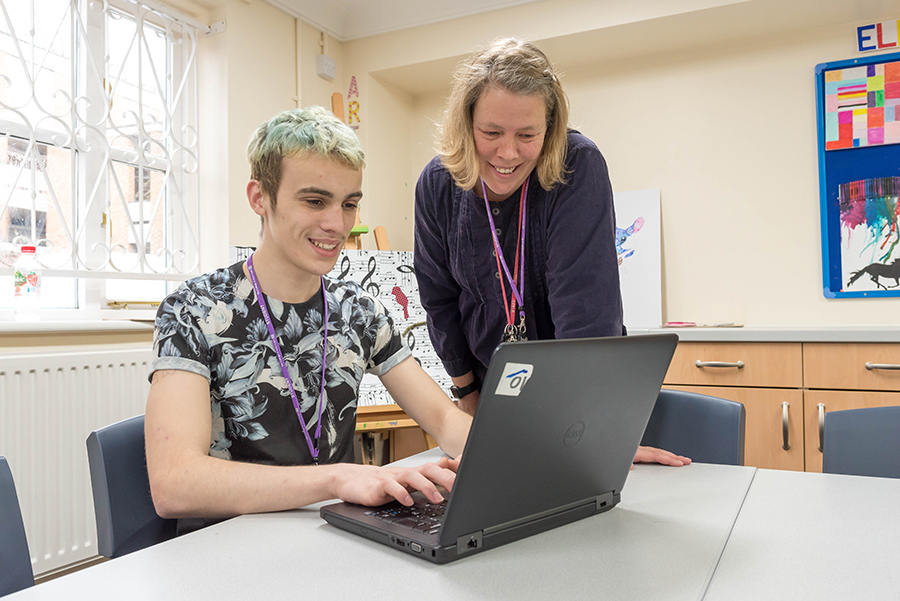 Curriculum is organised into 6 teaching faculties each with a Head supported by Programme Managers, with responsibility for courses, student recruitment and teams of teaching staff in designated areas. Support areas are led by Heads of Department and combined with the senior management team and the heads of faculty, this group comprises the College's Leadership Team.
The College has strong working partnerships with local schools with a cohort of 14-16 students attending each year. Employer Responsive activity includes work-based learning provision and offsite employer training delivery. The large employer training offer includes apprenticeship programmes, short bespoke courses and work-based assessment.
Whilst being primarily a further education college, higher education (HE) is delivered in curriculum areas but co-ordinated through the VP Curriculum & Learning in partnership with Anglia Ruskin University. This provides opportunities for HE courses from HNC up to degree level. HE is offered at the King's Lynn and Cambridge sites. The College also delivers teaching qualifications through The Learning Practice.
The opportunity
Role: Head of Finance
Salary: Up to £51,147 p/a (DOE) plus excellent benefits, including Local Government Pension Scheme.
This post also has a recruitment and retention allowance of up to £5,000, reviewed annually
Location: King's Lynn, Norfolk
'Lead and deliver ambitious plans'
About the role
Hays Senior Finance is proud to be working in partnership with The College of West Anglia (CWA) who are looking to appoint a Head of Finance to join their team in a pivotal role in the organisation.
CWA is one of the largest colleges in the Eastern region, with a vision of 'changing lives through learning'. Currently there are around 750 full-time and part-time staff and a student cohort of over 8000. With a turnover of circa £28million, the college serves a mainly rural catchment area covering Norfolk, Cambridgeshire and South Lincolnshire. The main campus is in King's Lynn and there are two other main campuses located in Milton and Wisbech in Cambridgeshire
As part of their commitment to improvement, the college has completed several major building projects to improve all campuses, including refurbishment of the landmark 'tower block' and a new creative industries facility at the King's Lynn campus, two new technology buildings at the King's Lynn and Wisbech campuses, a new build and refurbishment of the main building at the Wisbech campus and an overhaul of buildings at the Cambridge campus. A £6.5million centre for Higher Education opened at the King's Lynn campus in September 2016.
CWA has an excellent track record in developing the skills and talents of their students. This is achieved through a combination of great teaching by a team of highly-trained, industry-experienced staff and excellent facilities designed to prepare students for employment and further study. Their strategic ambitions are to deliver outstanding learner success, impact positively on local social & economic prosperity, develop a high performance culture and ensure financial resilience.
The Head of Finance is a key role which will provide operational leadership and management of the College's Finance service, resulting in the delivery of great value services that will support the drive for financial excellence. You will ensure resources are in place for the effective operation of the Finance team, which will involve business partnering with the responsible department Managers. You will advise on all financial matters and ensure business decisions are aligned with the financial strategy and work to enhance financial culture and performance.
The ideal candidate will be a finance professional and be ACA, ACCA, CIPFA, CIMA qualified or equivalent, with previous experience of leading a finance team. You will have gravitas, drive and ambition and above all you will have a strong degree of commercial and financial acumen, with the ability to liaise with high level key stakeholders and create insightful financial information that will drive business performance. You will be highly commercial, a strong team manager and be able to communicate effectively at all levels within the organisation. You will also be able to demonstrate an ability to work within constraints whilst retaining the vision to put learners at the heart of decision making
You will drive achievement of their medium term delivery plan and lead on the delivery of allocated strategic delivery plan objectives. You will lead and coordinate the budget compilation process for the organisation ensuring sound monitoring and controls are in place. You will also lead on the development of the financial system to support these aims.
CWA has a hands-on, problem solving, team culture so it is essential that you have the ability to roll up your sleeves and be involved in the day to day operations as well as coaching and influencing others to continue to innovate and improve their financial processes.
This is an exciting time to join CWA and if you feel you have the drive and the passion to help them to achieve their mission and vision, then they can offer you a role that is not only hugely satisfying but brings great benefits and a stimulating and supportive working environment.
In addition to this you will also receive an additional 5 days leave (pro-rata) when the College is closed. Flexible and agile working arrangements including working from home for the right candidate will also be considered.
All job offers are made subject to the satisfactory completion of pre-employment checks which includes satisfactory references, medical questionnaire and clearance from the Disclosure and Barring Service.
All third party & direct applicants will be forwarded directly to Senan Pierce at Hays Senior Finance to be screened as part of the recruitment process.
Benefits
Generous annual leave entitlement for managers of 35 days per annum plus Bank holidays and 5 College closure days.
Local Government Pension Scheme - https://www.norfolkpensionfund.org/. Employee contribution – 8.5%. Employer Contribution – 22.2%. This scheme also offers AVC's.
Flexible working policy for all staff, allowing staff to request flexible working opportunities at any point.
Healthcare Cash back scheme through Healthshield - http://www.healthshield.co.uk/
The College has its own Children's Nursery - Applewood which offers a slightly reduced rate to staff.
Subsidised Gym membership at Alive Leisure Kings Lynn - http://www.aliveleisure.co.uk/alive-lynnsport
We are committed to ensuring a healthy workforce at CWA and run various initiatives to promote and assist staff, including health fairs and cycle-to-work schemes.
We offer all staff access to a free, 24/7 confidential counselling telephone helpline, provided by Aviva.
Staff have access to our industry-standard salons at King's Lynn and Wisbech, for hair and beauty treatments during term time in both the day and evening.
Meals, snacks and refreshments are also available at our Novus Restaurant in King's Lynn, during term-time, including lunchtimes and selected evenings.
We also actively encourage the personal development of all our staff. Staff can apply for funding to attend events and courses and also can have fees waived for some college courses. We have 2 dedicated training days per year for all staff. The College works closely with our recognised Trade Unions (NEU for managers) in order to maintain good communication links with staff.
How to apply
We want to make the process of applying for this role as straight forward as possible.
To this end, we ask that your application consists of the following:
A covering letter, no more than 1 page in length which addresses and provides evidence against the criteria, set out in the Person Specification. The covering letter provides you with the opportunity to explain your motivation for applying, as well as highlighting how your experience and achievements fit with the requirements of the role. As such, it is an important part of the application process.
A copy of your most recent and up to date curriculum vitae.
Once you have completed your CV and covering letter, please upload them by clicking on the Apply button.
Key documents
Recruitment timetable
Closing date for all applications: 17th October 2021
Interviews will take place on: 2nd November 2021 times tbc
For an informal conversation about The College of West Anglia and the role please contact Senan Pierce on M: + 44 (0) 7738 752 785 or email senan.pierce@hays.com
Location
Tennyson Avenue,
King's Lynn,
Norfolk, PE30 2QW
Living in Norfolk
Living in Norfolk offers a high-quality standard of living, with history, culture, activities and natural beauty to enjoy. There are many historic buildings including the medieval centres of Norwich and King's Lynn. The region also has many arts centres, venues for live performances, beaches and coastal areas, including Hunstanton and Wells, as well as excellent shopping in Norwich.
For more information, take a look at Visit Norfolk, Tour Norfolk