AstraZeneca is a global, science-led, patient-focused biopharmaceutical company that focuses on the discovery, development and commercialisation of prescription medicines for some of the world's most serious disease. But we're more than one of the world's leading pharmaceutical companies.
At AstraZeneca we're dedicated to being a Great Place to Work. Where you are empowered to push the boundaries of science and unleash your entrepreneurial spirit. There's no better place to make a difference to medicine, patients and society. An inclusive culture that champions diversity and collaboration. Always committed to lifelong learning, growth and development.
About us
A high performing team, we are united and motivated by our shared purpose – to push the boundaries of science to deliver life-changing medicines. We are committed to leading the quest to meet rising global demand for effective healthcare. We're at our best and most creative when drawing on our different views, experiences and strengths. Uncovering new insights that equip us to challenge convention and push the boundaries. Passion, determination and resilience is in our DNA. We come to work each day to make a difference – to patients, society and our company.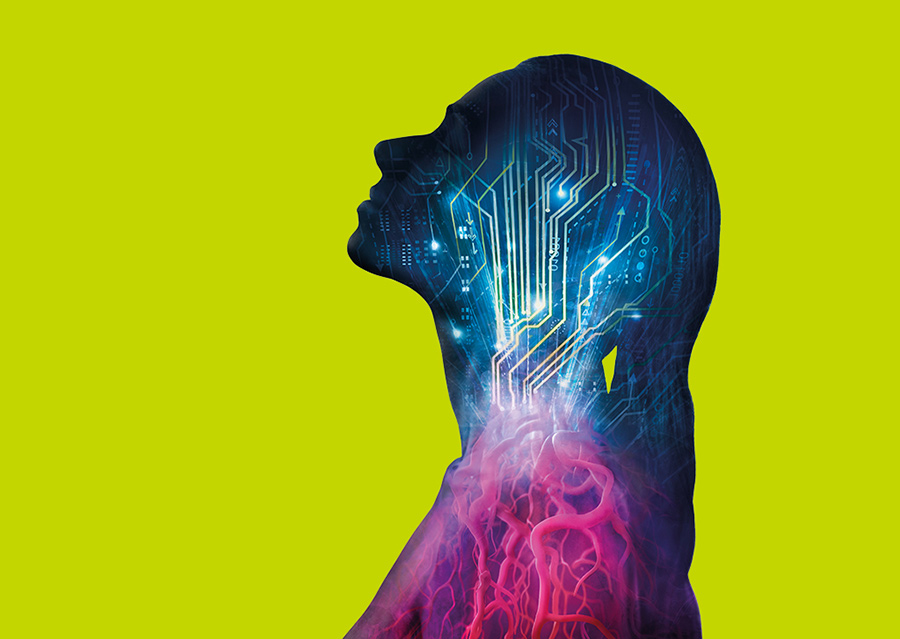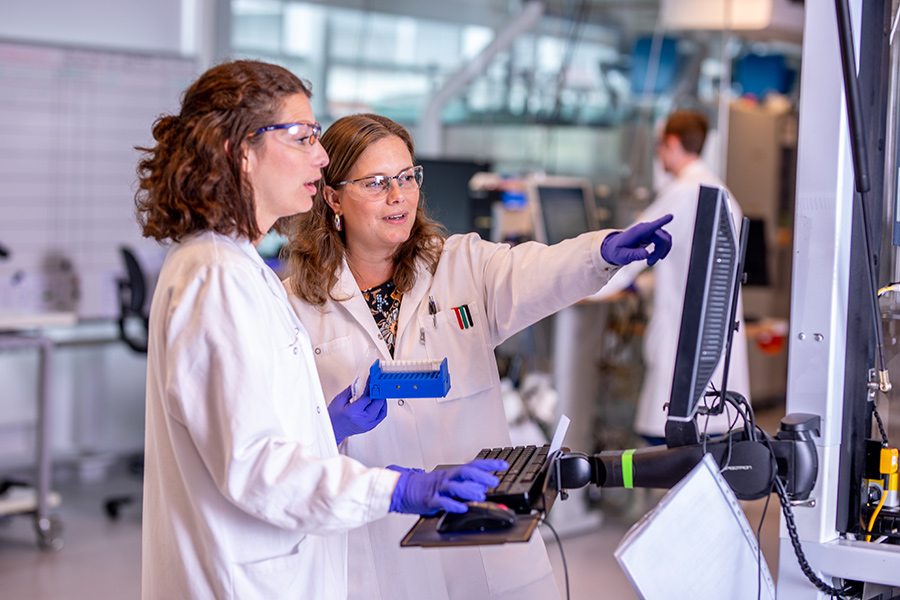 Work with us
Working at AstraZeneca should always be an energising and fulfilling experience. Whatever your role, everyone who works here makes an impact and changes patients' lives. Collaboration is a vital part of life here. We work together across global boundaries to find answers to challenges.
We want our people to feel positive and enthusiastic about what they are doing, with a clear sense of purpose and confidence in their ability to meet the challenges. We believe genuine job satisfaction comes not just through helping others, but from the way we, as a company, help our workers. We invest in impressive and exciting work spaces. Hi-tech and highly sophisticated, they're designed to foster creativity, innovation and collaboration.
Locations
Cambridge
Cambridge is one of the most exciting bioscience hotspots in the world. The city is home to our global headquarters and one of AstraZeneca's three strategic, global R&D Centres, alongside Gothenburg and Gaithersburg, which plays a central role in our mission to deliver life-changing medicines to patients For our people at AstraZeneca, Cambridge is the perfect environment for bringing exciting new ideas to the surface. With an open and innovative culture, we work together on a whole range of R&D projects. From exploring molecule combinations to working on clinical development and pre-clinical research assignments, over 3,500 people are exploring a world of specialist capabilities available on site.
The collaboration doesn't stop at the R&D labs either. Beyond the office, we are committed to providing a vibrant, inclusive and sociable environment where teams and individuals can join in with fun events and activities across campus. We also have a fantastic range of local partnerships whereby employees can gain free entry, benefit from exclusive access and enjoy discounted rates at a selection of leisure attractions.
Macclesfield
Macclesfield is a vibrant and successful campus, with 101 acres dedicated to science, technology and manufacturing excellence. As an advanced manufacturing and development campus, Macclesfield has 4,000 talented people covering the widest range of vital roles – it is the biggest pharmaceutical manufacturing site in the UK, the base for our second largest global IT hub and the home of Pharmaceutical Technology, Global Quality and Supply Chain & Strategy teams.
We seamlessly blend scientific knowledge, state-of-the-art technology and advanced manufacturing expertise in a cohesive environment where the energy and pioneering spirit of our people thrives. The potential in our science is amazing. The promise for our patients, enormous. And it's ensuring our ground-breaking science reaches our patients that unites and inspires everyone. Delivering 72 million packs of medicine to over 130 countries, representing 1% of total UK export for goods. It is a part of a global interdependent network where we blend science and technology expertise with manufacturing excellence to deliver the medicines that transform lives. Macclesfield is where science becomes medicine.
Diversity & Inclusion - part a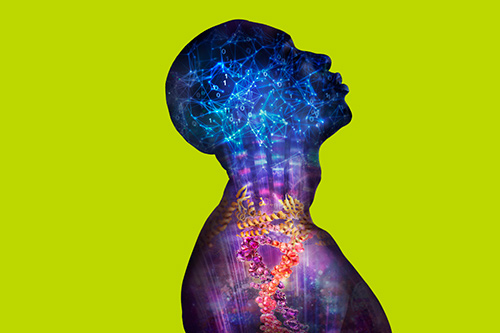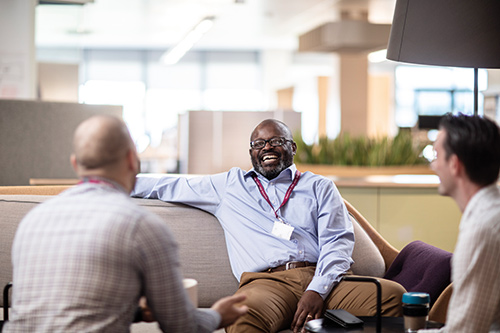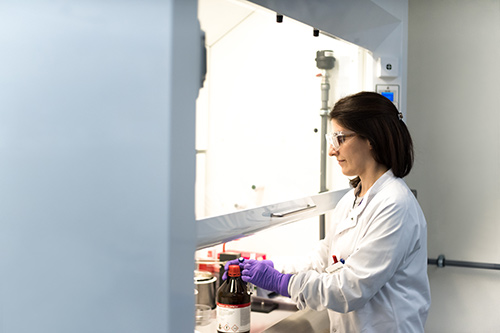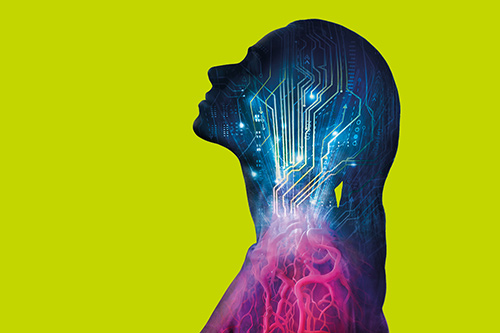 Inclusion and Diversity
We see things differently to most. With fresh ideas, unique thinking and new perspectives, we tackle things from all angles. Across our offices, labs and field locations around the world, we collaborate to push the boundaries of science and medicine in a way that sets us apart from others in our industry and positions us as an inclusive leader of people performance. Through our commitment to an all-embracing way of working, we pave the way for joint success on a Global scale.
Liberating minds
At AstraZeneca, our global Inclusion & Diversity strategy emphasises the importance of inclusive leadership. We foster a culture where people feel empowered and safe to speak up, but we don't standardise our approach. Here, our teams have the freedom to determine how they drive inclusion, creating a better experience for all our colleagues. Our agenda is flexible and our mission is strong: remove barriers and liberate minds.
As an inclusive employer, we practise what we preach by involving our entire company in the design and delivery of our 2025 strategy. From key decision making to having a say on our collaborative growth, discussions go beyond senior level. That's how we put our best foot forward.
Diversity & Inclusion - part b
Actions speak louder than words
At AstraZeneca, inclusion means valuing and fully leveraging the diversity of others to promote equality and deliver results. Here, diversity is how we bring together unique perspectives that make our innovations stand out.
Inclusive team decisions are 87% better, 2x faster and require half the meetings. Gender diverse and inclusive teams outperformed homogeneous – less inclusive – teams by 50%.
What goes into a diverse team?
As a team of dedicated people from all backgrounds and experiences, we are fuelled by the impact of diversity. Here, we make sure our people belong and resonate with our purpose to bring life-changing solutions to patients across the world. Wellbeing is a big part of our commitment to our people. And it's how we look after each other and reward the value every person brings.
An exciting time
With a long and established history as a global BioPharmaceutical company, we have strived to always be ahead of the curve and invest in cutting-edge technologies that allow us to develop medicine for the future. Our next ambition leads us into 2025 and focuses on scientific leadership. This places a big importance on diversity of thought and inclusive teamwork. It's how we successfully perform as one enterprise, dedicated to achieving sustainable growth. How we lead together, learning from one another. And, how we continue to improve patients' lives. This is an exciting time.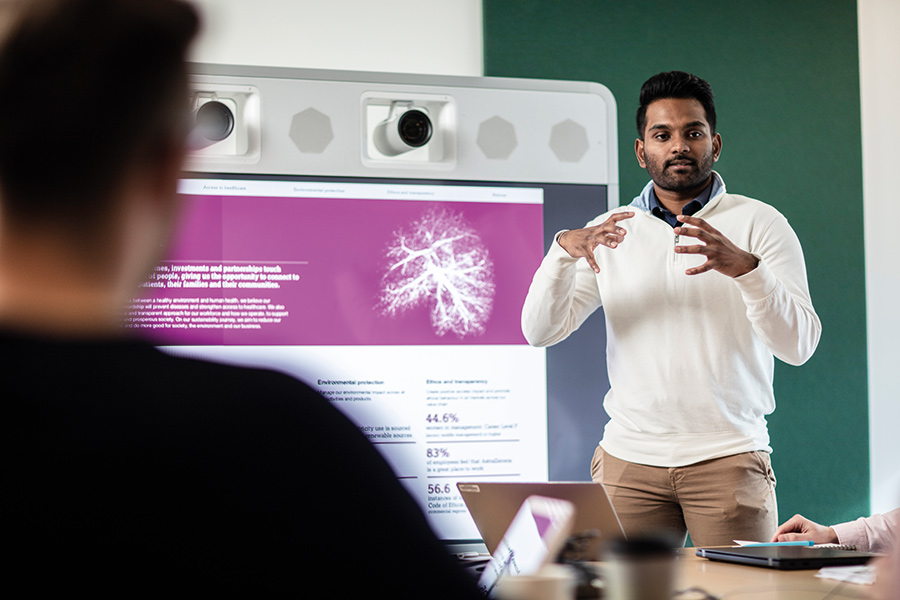 Temporary and Contract opportunities
On this site, you can explore the full list of the AstraZeneca interim, temporary and contract vacancies currently available, through Hays Talent Solutions.
Hays Microsite jobs listing