Welcome
Thank you for your interest in the position of Headteacher at St Martins School, Derby. We are seeking an outstanding candidate to take this incredible school forward; so they are second to none nationally and internationally.
The Shaw Education Trust is a large multi-academy trust consisting of 24 Academies and 1 Independent Specialist College. We are sponsored by a third sector charity, The Shaw Trust, which aims to transform lives. The additional capacity our sponsor brings enables us to affect rapid transformation to the lives of young people. We are an innovative, aspirational and motivated Trust, determined to affect positive outcomes for all. We have 3 Teaching Schools in our partnership, a SCITT and an Institute of Education. Exceptional, high quality professional development is at the heart of our approach. Our academies are great places to work, they buzz with creativity and achieve awesome outcomes.
We are keen to appoint an ambitious colleague to this post. It is a real opportunity for a proven leader to impact on children's life chances and transform their futures. We will provide the opportunity to be innovative, creative and ground-breaking. We intend to give rise to something exceptional as a multi-academy trust and St Martins School is at the heart of our ambition.
If the post inspires you, then it is your opportunity to be part of something unique. Please contact our recruitment advisor, Martin Blair at Hays Leadership (T: 07736791138, E: martin.blair@hays.com) for an informal conversation, to arrange a visit to the school or discuss making an application for the role.
I look forward to meeting with you.
Yours faithfully,

Jo Morgan
Chief Executive Officer
Shaw Education Trust
Welcome from current Headteacher
Dear Applicant,
Welcome to St Martins School and thank you for your interest in the Headteacher post.
St Martins is proudly part of the Shaw Education Trust and is an amazing, unique community. Our SHAPE curriculum is dynamic and innovative. It incorporates academic, functional and personal learning. The curriculum develops confident, rounded young people who know themselves and strive to be great.
Student voice is integral to decision making across our school. Students also contribute to the local Youth Forum as well as being involved nationally as 'send my friend to school' ambassadors.
Our international links provide another dimension to learning as we look to develop global citizens who are able to positively contribute. Active, well established links with Mdaula School in Tanzania and Udayachal High School in India are supported by the British Council and provide great opportunities for both students and staff.
Our Post 16 provision provides work based learning as students work with a variety of alternative providers to gain vocational qualifications and are well prepared for their next steps. The newly established DFNProject SEARCH supported internship programme, run at the Royal Derby Hospital, has seen 3 students already secure paid employment this year. Preparing students for their future is central to all of our work.
We are lucky enough to be involved in many initiatives across the City, within the local region and nationally, through our Teaching School activity. St Martins leads on the Opportunity Area SEND and Inclusion strategies and the local Graduated Response Pilot, as well as having full involvement in the Shaw Education Trust's Institute of Education. We are active with Whole School SEND and with the SEND offer for the National Oak Academy.
The opportunities at St Martins are fantastic. It is a wonderful community to lead. I wish you all the very best in your application and once again thank you for your interest.
Yours sincerely,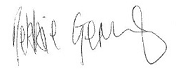 Debbie Gerring
Headteacher
About Us
St Martins School is an outstanding, inclusive and forward-thinking specialist academy for young people aged 11-19. The academy caters for young people with a wide range of Special Educational Needs, including moderate learning difficulties, autistic spectrum condition, and additional complex needs. All have an EHCP. Student numbers have grown in recent years and there are now 207 on roll across both sites.
The academy is situated on the Derwent Campus in Derby, co-located with Noel Baker High School, a mainstream secondary school. The majority of Post 16 students access their education at the Horizons provision in the city centre. The school also runs a DFN Project SEARCH, a supported internship programme.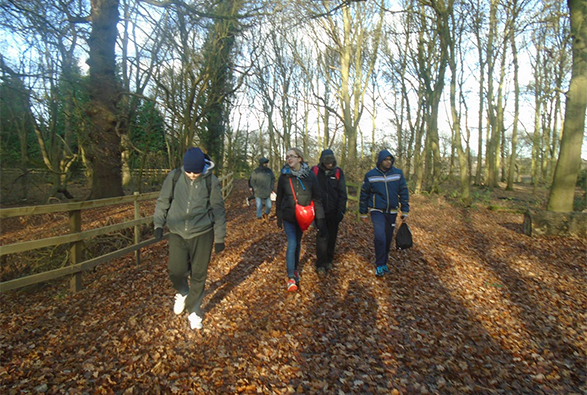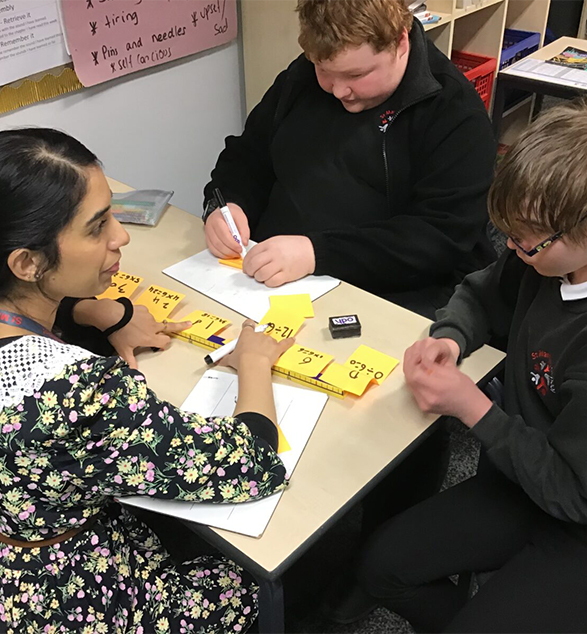 St Martins has been graded by Ofsted as being 'Outstanding' for a number of years. This sustained success has been achieved by a committed team of staff working together to actively promote inclusion for all of the students and their families. The school slogan – 'We Learn, We Respect, We're Family' is owned by all members of the community and the partnership between home and school is central to the school's success and something it works hard to promote.
Teachers, support staff and professional partners work hard to understand the complexities of the students, and meet their needs in a personalised way, that expects highly of them. The focus is on the child's future and preparing them as fully and as appropriately as can be for this.
St Martins is now at an exciting stage in its development. The need for places in the special schools in the area is significant with an ever more complex cohort. St Martins will have a key role to play, leading the way in supporting this, to allow more young people to benefit from the expertise it offers. There is also an ambition for the school to further develop its post 16 and post 19 projects ensuring that preparation for adulthood, work related learning and vocational opportunities are central to its development.
Shaw Education Trust Vision
Our vision is for a society in which everyone has the opportunity to excel, gain employment and sustain independence; a society where aspiration is the norm and high achievement the only acceptable standard. Barriers to success will be removed by high quality educational and training experiences.
Shaw Education Trust mission
We believe every young person can achieve great things, whatever their ability and whatever their background. We will facilitate excellence by all and for all: with no exceptions.
We will deliver 'best in class' tailored learning to ensure that every young person attending one of our academies has the opportunity and support required to achieve their potential.
High quality intervention and targeted leadership development will be the foundation stone of our Trust. We will accelerate improvement in all our academies from their individual starting points. Schools facing challenge will be intensively supported to 'get to good' within two years. Leaders will be celebrated, encouraged to excel, think innovatively and be incredible.
We pledge an unswerving commitment to improve the life chances of all the young people in our academies. We will focus on bridging the gap between school and the outside world to give young people the best chances to progress to high quality further/higher education, employment or training.
We will create a self- sustaining family of schools who will support each other's success and promote consistently high standards across the Trust.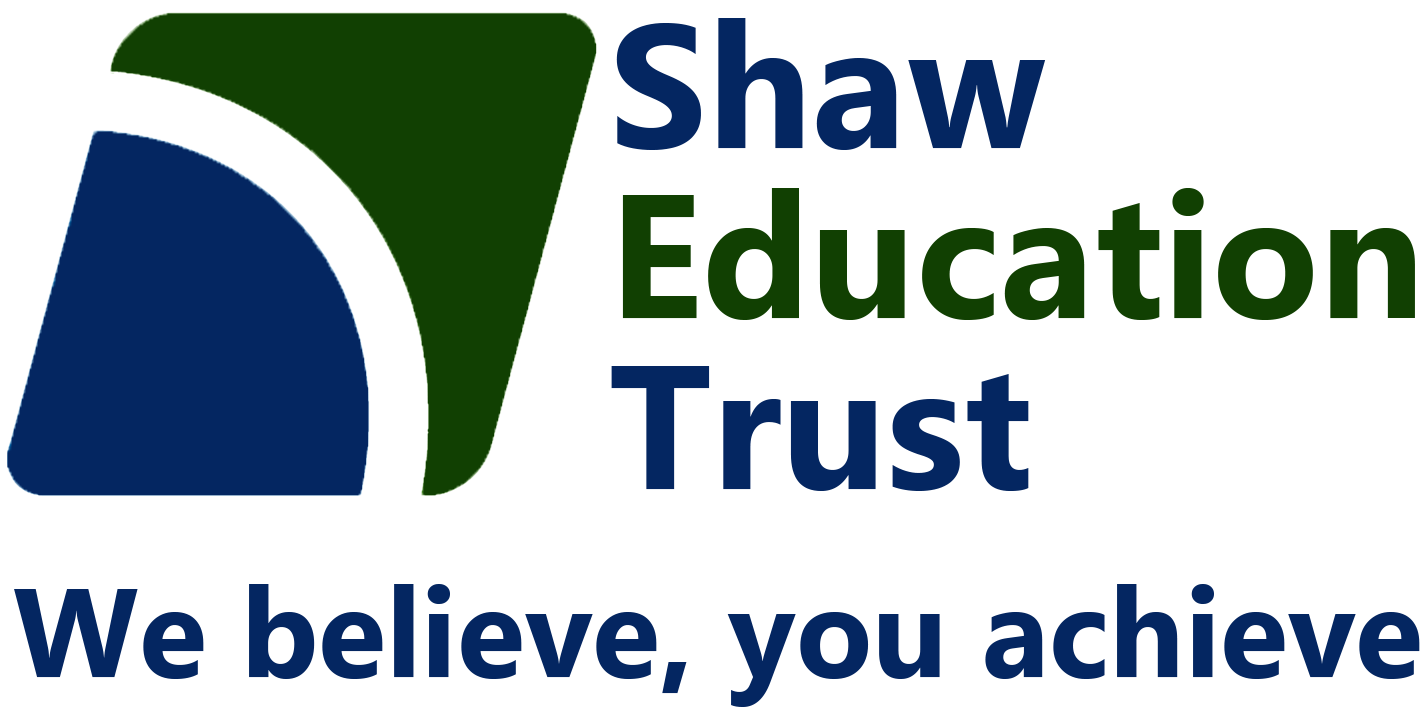 Further information can be found at https://www.stmartinsschoolderby.co.uk/ and https://www.shaw-education.org.uk/
Vacancy details
Salary:
L29 – L33. Starting salary negotiable dependant on experience.
Timeline
Closing date: 8am, Monday 12th April
Interviews: 22nd and 23rd April
Start date: September 2021
Key documents
How to apply
For further information, an informal and confidential discussion about the role or to discuss the application process please contact Martin Blair at Hays Leadership Appointments.
Martin Blair
Hays Leadership Appointments
Tel: 07736791138
Email: martin.blair@hays.com
Location
St Martin's School, Bracknell Dr, Alvaston, Derby, DE24 0BT