Welcome
People are at the heart of everything we do at St Catherine's - from our patients and their loved ones, to staff, volunteers, supporters and more.
We're a diverse team representing many different fields, but work together towards the shared aim of helping local people facing life-shortening illness have quality of life, to the end of life.
This isn't simply about managing the physical symptoms of conditions like cancer, heart failure and motor neurone disease – though of course that plays an important part.
It's about meeting the individual needs of our patients and their loved ones in the ways which are meaningful to them. It's about the small details as well as the big issues, and it's about the whole person and their family.
It's why we also provide support with the emotional, spiritual and practical issues that a life-shortening diagnosis brings, as well as ongoing bereavement support.
As a £5m+ business and charity, hospice care is not only about delivering our frontline medical and nursing care. We cannot succeed without our income generating activities - covering fundraising, our charity shops, lottery, and café and commercial catering operation, The Mill - all of which are supported by an army of dedicated volunteers.
Hospice care is not about standing alone. It is about collaboration and the sharing of skills and experience with other health and social care professionals, as well as the wider community. We know we can't reach everyone who needs us by working in isolation - but through successful partnerships we can spread further and make a difference to more people who need us.
The creation of the new role of Director of People and Organisational Development at St Catherine's is a significant step forward in our evolution as an organisation and how we emerge from the pandemic. There will be an important emphasis on wellbeing, culture, values and professional development over the coming years, and people will be at the centre of our plans.
If you too are passionate about people achieving their full potential, and your future plans align with ours, we very much look forward to hearing from you.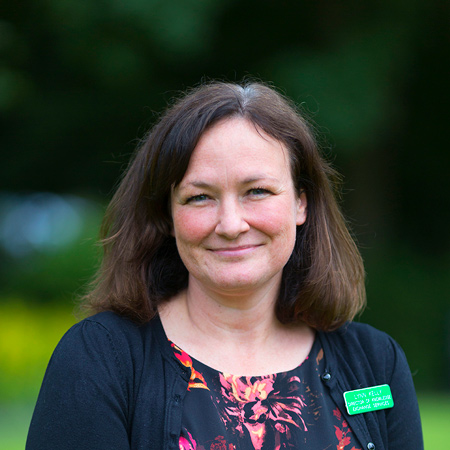 Lynn Kelly
Chief Executive
About us
St Catherine's is a local hospice which cares for adults in Chorley, Preston and South Ribble who have a life-shortening condition, and their loved ones.
Our catchment area includes around 380,000 people, and our services touch around 2,000 patients and families each year.
As an independent local charity we must raise £4m of our annual £5.8m running costs through the fundraising efforts and generosity of our wonderful supporters, with £1.8m provided by the NHS. We were inspired, created and continue to be driven forward by local people, for local people.
We work with patients and families to help them achieve what is important to them, in the time they have. Care is personalised to each individual and their circumstances, and aims to help people live in comfort, and with dignity, independence and choice.
Because we know that time in hospital can be stressful and unnecessary when living with a life-shortening condition, our aim is to provide the support people need to be able to stay at home if that is their wish, through our community Clinical Nurse Specialist service, or to receive care on our in-patient unit at the hospice.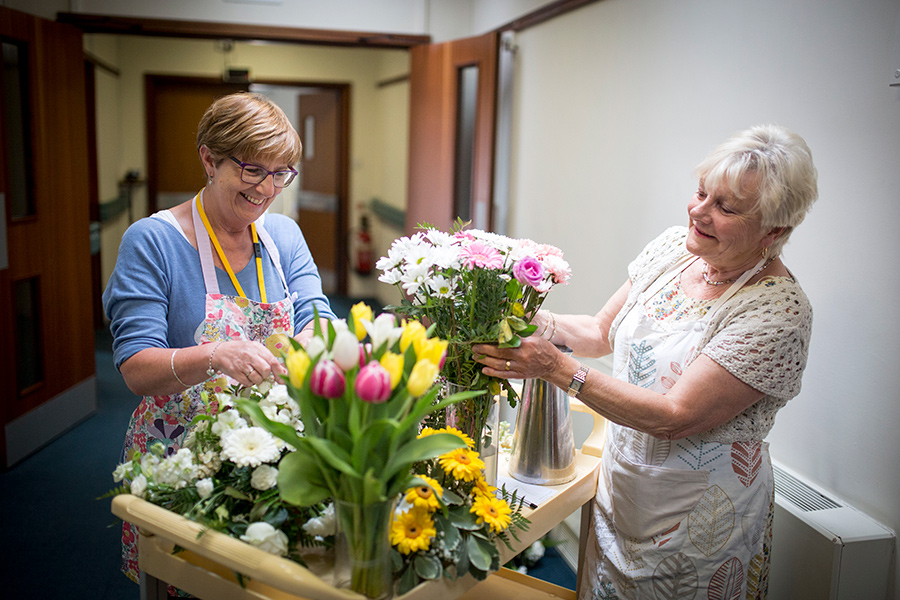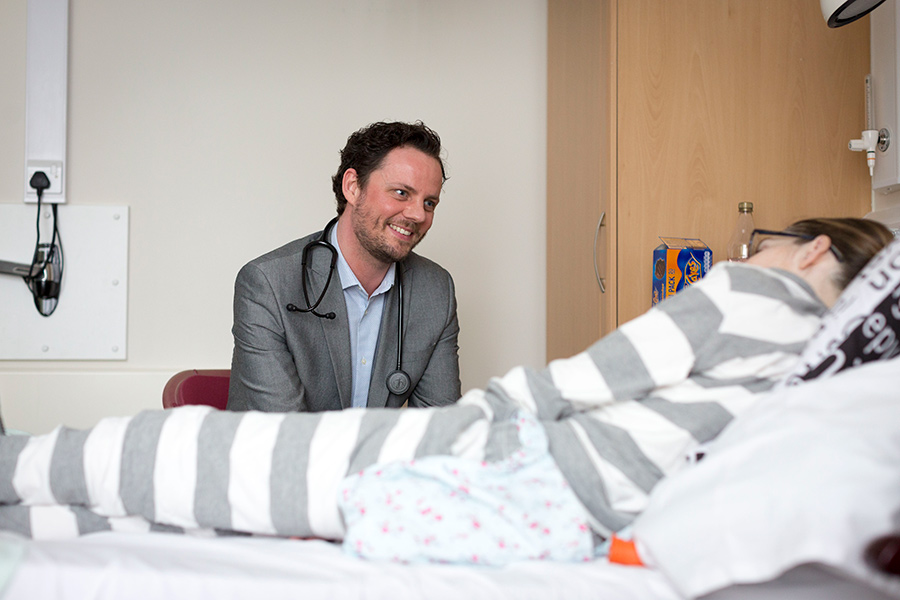 Although we do care for people in the last days of life, we are here for people from diagnosis and through bereavement. Many of those who are admitted to our in-patient unit have their symptoms better managed so that they can go home again.
The support of St Catherine's doesn't stop when someone has died – we are here to help loved ones through bereavement, and are privileged to host various opportunities for our community to remember and reflect together.
We are proud to work creatively and collaboratively with other organisations, businesses, charities and local people to best meet the needs of our patients and their loved ones.
Our Mission
Our mission is to help more local people facing conditions like cancer, heart failure, respiratory disease and motor neurone disease to have quality of life, to the end of life.
Our Vision
Our vision is that everyone in Central Lancashire facing a life-shortening condition gets the support they need to have quality of life, to the end of life.
Our Values
Our values are caring, compassionate and committed.
Benefits
Driving our workforce is the knowledge that each and every role plays a part in delivering safe, quality and personalised care for our patients and their loved ones.
In recognition of the care, commitment and expertise displayed by our staff, St Catherine's offers the following benefits:
Stakeholder pension scheme with 8% contributions from the hospice, or – for those with an NHS pension - the opportunity to continue in that scheme
36 days' annual leave each year (inclusive of Bank Holidays)
Excellent opportunities for professional training and development
Death in service award – three times salary for those not already in the NHS pension scheme if you die whilst employed at the hospice
Maternity/Paternity benefits – in addition to statutory benefits employees become eligible for St Catherine`s Occupational Maternity or Paternity scheme after 12 months' continuous service
Childcare vouchers/tax-free child-care
Free car parking on site with easy access to the M6, M61 and M65 motorways
Opportunities for on-going home-working through a home-working policy
Cycle to work scheme with on-site bike shelter
Subsidised staff meals
Various health and well-being benefits including annual flu vaccinations; access to complementary therapy, physiotherapy and counseling; and pre-employment health screening.
A workplace set in the beautiful grounds of St Catherine's Park
Being part of an organisation with an exceptional reputational standing in Central Lancashire and the North West
Being part of a team with high ethical standards and strong commitment to the values we hold: caring, compassionate and committed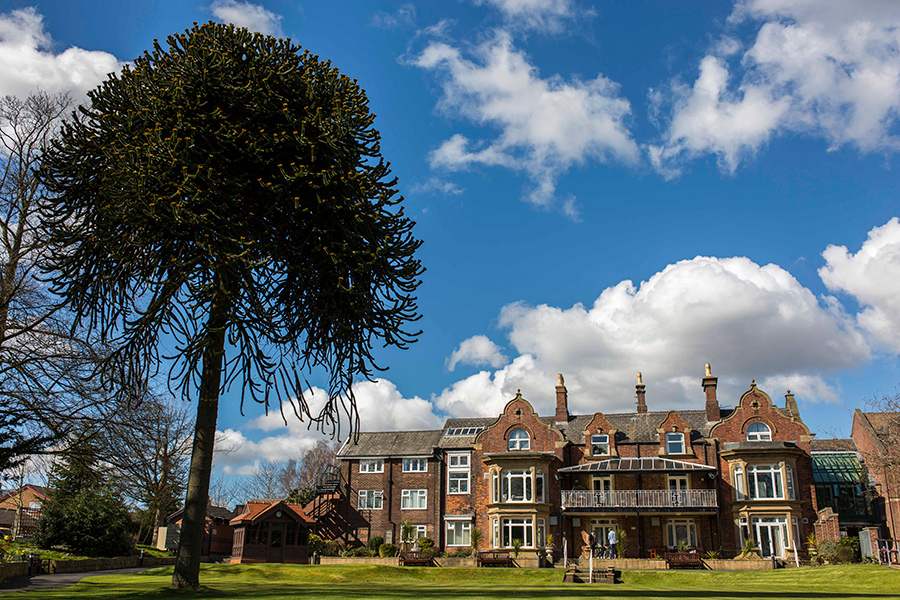 Equality, Diversity and Inclusion
We believe that hospice care should respond to the diverse needs of our communities, and we recognise the importance of having a workforce which is reflective of the people we serve.
One of our strategic aims over the next five years is to improve accessibility. We want to do more to understand the barriers to accessing hospice care, and take action to break them down so that more people can be included.
As a major employer in the local healthcare economy and business community, we are committed to eliminating discrimination from our employment practices and encouraging diversity amongst all of our staff and volunteers.
We work to create an environment where all staff and volunteers are treated fairly and with respect, and are able to give their best.
We do not discriminate on the grounds of age, disability, gender, gender reassignment, marriage/ civil partnership status, race (including colour, nationality, national or ethnic origin), religion or belief, sexual orientation or for any other unjustified reason.
All staff appointments are made solely on merit and selection for promotion and training is on the basis of aptitude, qualifications and ability. Staff are encouraged to develop their full potential – for their own job satisfaction and personal development, but also to maximise their talents and abilities for the benefit of the organisation.
We have recognised equality, diversity and inclusion as an area of our business which can and should be enhanced and developed, under the leadership and management of this exciting new position. The insights, skills and experience of our successful candidate will be key to the success of this important work.
Location
St Catherine's Hospice is located within the beautiful grounds of St Catherine's Park in Lostock Hall, near Preston.
It is conveniently placed close to several major motorway links – the M6, M61 and M65 – making cities and towns across the North West a manageable commute.
Surrounded by manicured gardens, wetland and woodland areas – cut through by the River Lostock – the hospice is situated within a peaceful and pleasant natural environment.
It also benefits from The Mill café – which is locally renowned for its high standard of locally sourced, seasonal menus.