Squid
Careers
Keep customers coming back and boost revenue with a digital loyalty card on Squid, Ireland's highest ranking loyalty platform.
Welcome
Welcome to SQUID. SQUID is a digital loyalty platform with tens of thousands of users operating in over 300 locations across Ireland and the UK.
Our app allows users to host multiple loyalty cards from participating retailers on the platform including cafes, restaurants barbers and beauticians etc.
Loyalty is becoming increasingly valuable to businesses, both big and small during these uncertain times. Two thirds of a company's business comes from their existing customers so it makes sense to invest in them. It costs 7 times more to acquire a new customer than retain one. So how to do incentivise customers to return? By rewarding them for their loyalty. Increasing customer retention by 1% can boost profits by 5-19%.
SQUID makes being loyal easy. Instead of going through the many steps involved in traditional loyalty card sign up, including filling out forms, storing a card and remembering to bring it with you, all you need is your phone.
Retailers benefit threefold from being on the platform. There is the initial boost in engagement with their loyalty scheme, but additional to that, SQUID offers retailers access to data about their customers such as their age demographic, what they are buying and when. Businesses also have the opportunity to use SQUID as an advertising platform and management tool. All of these benefits and resources are accessible for just €20 a month.
About us
SQUID was founded in 2019 by Matthew Coffey and Katie Farrell. Launched in October of 2019, SQUID has gained attention and media coverage across Ireland. After winning the enterprise Ireland and David can competitions SQUID has spread into 300 retailers with 10s of thousands of users.
SQUID is supported by Enterprise Ireland's High Potential Start Up Unit, McCann Fitzgerald and Google. Having received a seed round of funding to aid our expansion in January 2021, SQUID is ready to enter its growth stage.
SQUID has recently hired a team of 4 sales people and onboarding another 4 in the coming months to rapidly push the number of businesses on the platform above 2000 by the end of 2021.
SQUID intends to greatly increase the functionality and scale of the platform to appeal to a wider audience and open up new revenue streams. In order to do this we are looking to put together a team of highly intelligent and ambitious engineers who want to be part of building a legacy.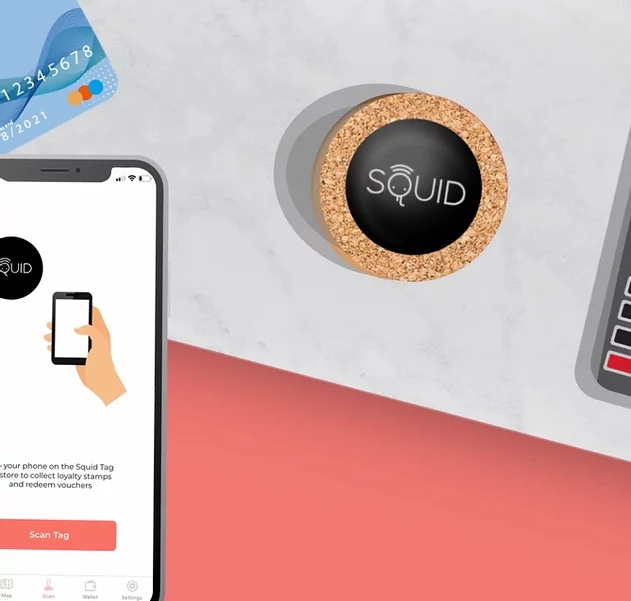 Benefits
Opportunity to put your own mark on a product
Independence and autonomy to make key decisions impacting the product
Support from team of experiences mentors
Competitive salary and share options
Diversity & Inclusion Section
Diversity & Inclusion
SQUID is an equal opportunity employer!
Hays Microsite jobs listing