Premium template - client text
Welcome
Southwark's Technology & Digital Services has been through vast changes in recent years, and at the end of 2017 we moved to a Shared Service with the London Boroughs of Brent and Lewisham.
Since then, we have built a new service to help the organisation become fit for the future. Now, we are in a new phase of the service, with our Digital Delivery and Technology Transformation areas providing strategic direction for the business, managing the Shared Service and implementing new digital and technology programmes encompassing applications, brand new wide-scale infrastructure tools and technologies, to create a transformed culture of working.
We are looking for enthusiastic individuals with brand new ideas and experience to join us as we move forward in Southwark.
Dionne Lowndes,
Chief Digital and Technology Officer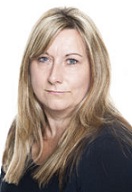 Hays Microsite jobs listing
Latest jobs
There are curently no openings available, please check back later.
If you would like to take a look at all of the opportunities Hays has to offer in the meantime, please visit hays.co.uk.
Visit hays.co.uk