About us
In a congested professional services market Smith & Williamson is unique.
We always offered financial services alongside traditional accounting services, but following the merger with Tilney in September 2020 we are now on an exciting journey for growth.
To achieve this we need to recruit and develop ambitious individuals who want to be part of an organisation that is focused on being known for high-quality service.
Our success is based on the hard work of our people and we want to help you, reach your full potential.
We are actively recruiting for roles in Audit and Tax throughout the UK.
If you are looking right now for your next professional move or want to remain in touch for future opportunities, let's schedule a conversation now.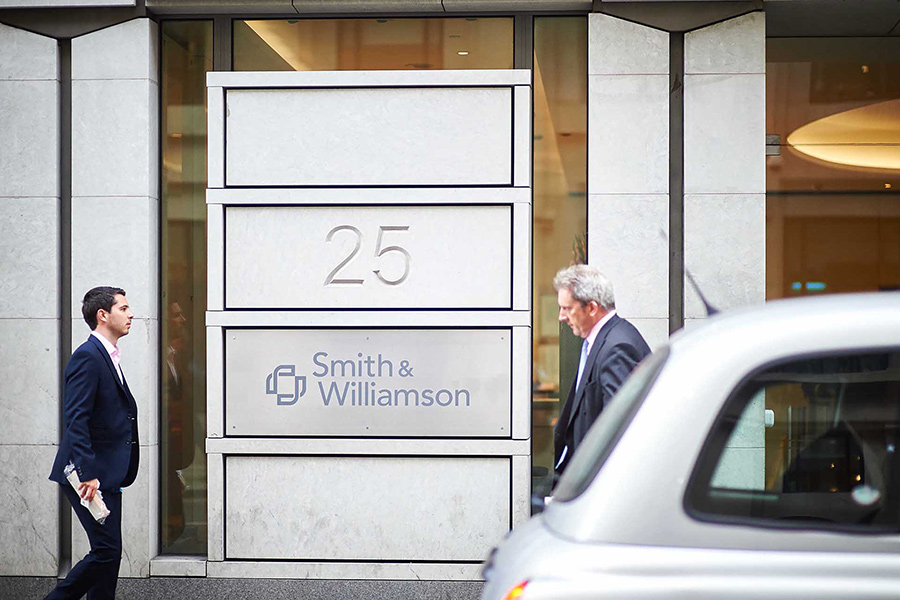 What makes us different?
Our range of services is unmatched in the market place.
We offer an exceptionally broad range of services to individuals and businesses. This diversity means that clients can have all aspects of their financial affairs managed expertly under one roof.
Acting as a trusted adviser, we focus on long-term relationships with clients ensuring wealth is successfully built, retained and passed on to future generations.
Our culture and values
Our culture and values are at the heart of everything we do. We value a personal approach to our work, driven by trusted and talented people. We also have a strong sense of corporate responsibility, aiming to manage the impact of our business on people, suppliers, communities and the environment.
We put our clients first and focus on delivering the right solutions. We are driven by our clients' success, developing long-term relationships and achieving high levels of client satisfaction. We have proudly served our clients for over a century, taking the time to understand their individual circumstances and delivering tailored solutions.
We have high-quality people who deliver excellent service. Our success is based on the quality and commitment of our employees and partners. Their continued development and our ability to attract and retain the best people is at the forefront of the people programmes we have in place. We strive to create a rewarding and fulfilling work environment, providing career development and training opportunities while promoting an appropriate work/life balance.
We are trustworthy and act with integrity. Our approach to working with our clients means our people spend more time developing strong relationships, built on trust and understanding. We value our excellent reputation, and are committed to maintaining the highest level of ethical standards in the conduct of our business affairs.
Experienced Hire Roles
We're committed to developing our people as trusted advisers who can really help our clients achieve their goals. Our people come from all walks of life and a variety of financial and business backgrounds. It's this that allows us to offer the exceptional range of expertise that makes us stand out from the crowd.
Join us and you'll see how our culture and values make us truly unique.
Our commitment to our people
You'll see the difference in our commitment to recruiting, rewarding, and retaining the right people for the long-term benefit of our clients through a combination of:
a strong shared vision, incorporating best-of-breed principles and client proposition
an attractive, fun, and friendly working culture
a commitment to training and development
an opportunity to build a stake in the business, supporting our independence
competitive remuneration, benefits, and incentive plan
effective support infrastructure, which will grow in line with the success of our business
View opportunities