Welcome from our Chief Operating Officer, Gill Kilpatrick

Thank you for your interest in being part of our team. It is an exciting time to be part of the HR team at PHSO, and we are looking forward to hearing from people who want to help us build and deliver an exemplary HR service. We are looking for experienced HR professionals at all levels, who are looking for an opportunity to shape the future, both of HR, and of PHSO.
There is much to be excited about and be part of:
Helping us establish working in a new hybrid environment, with our people working in the office and at home

Implementing our new HR system in 2022 to support our people and drive better decision making

Ensuring all our people policies support new ways of working and are both clear and simple to understand

Shaping the way we recruit for the future in ways that are innovative, inclusive and effective

Working in partnership with our managers enable them to lead and develop high performing teams

To developing our new People and OD Strategy and the team to deliver it

I am very proud to work for PHSO and the important casework the organisation delivers. We strive to constantly find ways that we can improve and do more, so having an ambitious HR function will be a fantastic enabler.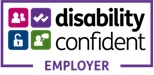 Hays Microsite jobs listing