Premium template - client text
Welcome
It is with great pleasure that I welcome you to Nottinghamshire County Council. As Chief Executive, my top priority is to ensure that we offer the best, value for money services we can for local people.
Delivering good services starts with employing the best people.
I am proud of the work we have undertaken in recent years to modernise the Council in the face of challenging financial circumstances.
Working with our Councillors and partners, we have delivered large-scale transformation across the Council. Despite the severity of the financial constraints, this programme of change has not compromised the existing high satisfaction levels of local residents.
Our work is guided by our Council Plan which is based on five fundamental aims:
Put local people at the heart of everything we do
Spend money wisely
Be creative and work in new ways
Stand up for local people
Empower people and support their independence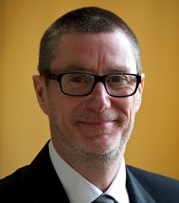 Anthony May
Chief Executive | Nottinghamshire County Council
Hays Microsite jobs listing
The opportunity
There are curently no openings available, please check back later.
If you would like to take a look at all of the opportunities Hays has to offer in the meantime, please visit hays.co.uk.
View all