Welcome
Thank you for your interest in working with the Marine Management Organisation, we are really pleased to be sharing this opportunity to work with us as we embark on the next stages of our 10 year development plan for the marine environment in England and Wales.
It's a great time to join us and to be part of the significant changes planned for our services. These are key roles in delivering a more joined up approach to all our customers, allowing them to get the best, and the most out of all our services. We are looking for people who are passionate about our seas and coasts, experienced in leading and supporting service transformation and change - you may be an ambitious project manager, programme manager or service design manager looking to develop your career. If you have a passion for customer service and are keen to share the MMO's journey, then we would love to hear from you.
These are exciting roles which blend a number of capabilities, which in a much bigger organisation may be split over a couple of disciplines. The Head of Service Transformation role has a blended discipline approach which will maximise your opportunities to influence. The service design specialist will have the opportunity to work collaboratively with a team of experts on other projects too. You would join at a time when the team is forming and be able to shape how it grows, evolves and delivers.

Jenny Stewart
Director of Planning & Change
About us
The MMO is England's marine manager, our mission is protecting and developing our seas, coasts and coastal communities both now, and for the benefit of future generations, as part of the Department for Environment, Food and Rural Affairs. We are an executive non-departmental public body, we license and regulate marine activities in the seas around England and Wales so that they're carried out in a sustainable way. As our name says – we are here to manage our marine environment and we want to manage it well for the future.
"The Marine Management Organisation delivers professional, expert, valued services and support for our marine environment and for those who use it. We are committed to being a top place to work – focussed on colleague engagement and respect; shared values; personal wellbeing; individual and collective diversity; and professional personal development." Tom McCormack, CEO
Headquartered in Newcastle Upon Tyne, we pride ourselves on creating a culture as diverse and harmonious as the environments we are responsible for.
We have a clear purpose and a broad range of responsibilities, both administrative and environmental, which are set to evolve further over the next 10 years. MMO will be at the centre of a successful transition from the EU, at the heart of enabling the further development and delivery of renewable energy, and we will play a key role in supporting delivery of the government's exciting environmental ambitions.
Our Vision
A prosperous future for our seas, coasts and communities.
We must protect and enhance nature and our seas and use them wisely for the benefit of society and the economy – we need to deliver win-win outcomes, with a thriving environment supporting a thriving economy.
MMO Values
Our expectation is that everyone will live by them and will hold each other accountable for doing so:
we promote an inclusive environment that allows everyone to be their best. We promote and support wellbeing, diversity and equality of opportunity for all.
we look for better ways, being innovative in our thinking in order to adapt how we use our resources to do the best we can for our customers.
we take ownership of issues and make confident decisions which are informed by robust evidence. We are honest, transparent and fair.
we are collaborative, working as one organisation with each other and our stakeholders to get the job done.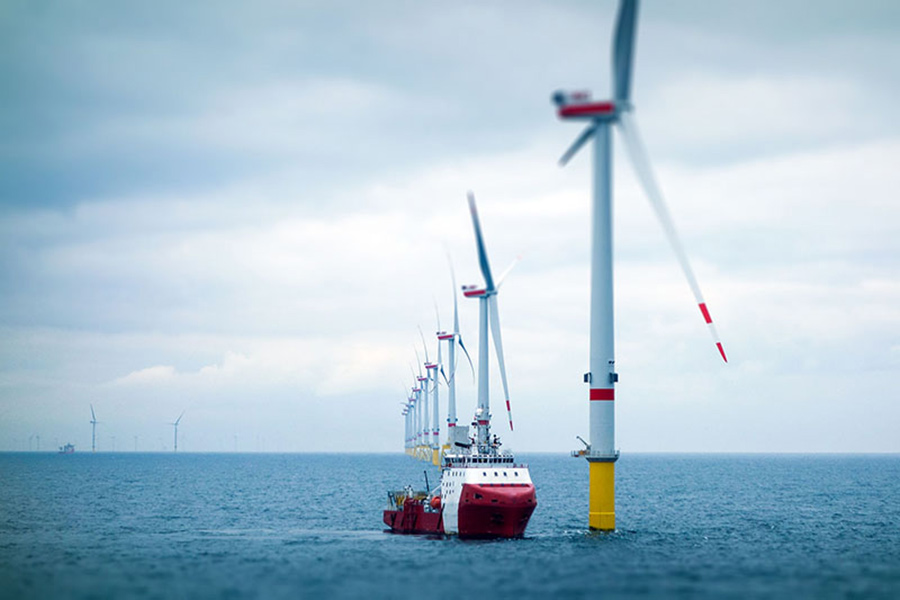 We're fully responsible for Managing and monitoring fishing fleet sizes and quotas for catches. Ensuring compliance with fisheries regulations, such as fishing vessel licences and quotas for fish and seafood. Managing funding programmes for fisheries activities. Planning and licensing for marine construction, deposits and dredging that may have an environmental, economic or social impact. Making marine nature conservation byelaws. Dealing with marine pollution emergencies, including oil spills. Helping to prevent illegal, unregulated and unreported fishing. Producing marine plans to include all marine activities, including those we don't directly regulate.
To drive our ambitions we have created a new Planning and Change Directorate, Headed up by Jenny Stewart. We are looking for talented and experienced change and transformation managers to be instrumental in delivering on our strategic objective - to become a service focussed regulator, transforming and creating stronger ongoing relationships with our customers and stakeholders to deliver our objectives.
This is an exciting time to join Jenny on this journey to change, and this team will be pivotal in building the planning and change directorate and more importantly shaping the culture of service focussed delivery across the whole organisation. You will be part of ensuring proactive engagement with all of our key stakeholders, and work with a team of experts in their field. As Head of Service Transformation you will use your considerable expertise to drive learning from service failures, and ensure that all our customer facing materials are clear engaging and informative. You will design and implement a service delivery framework, this is an opportunity to change and improve the MMO approach to service delivery and create an evolution framework for all our external customer interactions, by creating and managing all our key stakeholder communications. This is a role for an experienced change agent with a natural creative flair and a desire to make a genuine difference to our organisation and our people.
As Service Design Lead you will work closely with Jenny, and the Head of Service Transformation to lead, deliver and maintain the definition and standards for service design within MMO initially. Developing an education approach for those within the directorate who are new to service design / business analysis. This role will also provide service design services to the wider organisation.
For further information see our annual report:
Opportunities
Key documents
Hays Microsite jobs listing
How to apply
Process
Key dates:
Closing date of 12th April 2021 (9am)
First stage interviews weekend commencing 19th April 2021
Final stage week commencing 3rd or 10th May 2021
To apply please upload a copy of your CV and a covering letter using the "apply" button on the microsite. Your letter, which should be no longer than one page, should explain both your motivation for applying and why you consider that you are the right person for the job. We would be delighted to discuss the role with you in advance of your application.
Contact
Rachael Richards: T: 07778651625 E: rachael.richards@hays.com for the Head of Service Transformation role
Katie Kendall: T: 03330104896 E: katie.kendall@hays.com for the Service Design Lead role
Location
Marine Management Organisation
Lancaster House | Hampshire Court | Newcastle upon Tyne | NE4 7YH