Welcome
Dear Colleague
Senior leadership roles in Children, Schools & Families
Thank you for your interest in Merton Council and these vital senior leadership roles in our children, schools & families directorate. Our history in Merton has been one of continuous improvement in achievement and attainment for our children and young people. In all key indicators, we are ranked above national average and 95% of our schools rated 'Good' or 'Outstanding'. Ofsted have rated our social care services as Good with Outstanding features and we were recognised for our innovative, child-centred work during the pandemic. Merton continues to be a place of safety and opportunity for the majority of children and young people.
We have entered a period of change for the Council, with a new Chief Executive, our first in seventeen years, due to start in the summer. In April I took on the role of Director of Children, Schools & Families, having joined the Council as Assistant Director, Education in 2015. At the same time, our Assistant Director, Social Care & Youth Inclusion has taken the opportunity to move on to new challenges. Such turnover is uncommon in Merton, but it presents opportunities for us all to embrace fresh thinking while forging ahead with our continuous improvement and building on the work that has served us well over a number of years.
During this period of change I will look to both roles to bring stability and leadership so that we can take forward our COVID recovery plans and deliver our aspirations for children and young people in the Borough. Strong relationships and partnership building will be at the heart of your success. We will look to you to build on the firm foundations and achievements we already have in place, while injecting your own fresh ideas and enthusiasm to take us forward together.
I very much hope this introduction encourages you to apply for these vital roles for the children and young people of Merton. Should you wish to find out more, in the first instance please contact Mark Bearn at HAYS Executive. I look forward to meeting you as the process unfolds.
Yours faithfully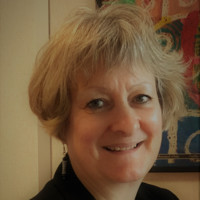 Jane McSherry Director of Children, Schools & Families London Borough of Merton