Welcome
Dear Colleague
Thank you for your interest in Merton Council and our current search for our Assistant Director, Public Protection. In this role, you will have the opportunity to lead and transform a broad portfolio of services that are crucial in delivering our strategic priorities around community safety and environmental sustainability.
Despite the economic challenges and uncertainties ahead, Merton is well placed. Our history of strong financial management gives us confidence that we can weather the storm. Our track record of successful delivery, using a wide range of business models, provides assurance that we have the enthusiasm, skills and expertise to develop innovative solutions that tackle new problems and harness emerging opportunities. Merton's size and leadership culture provides great opportunities for working beyond the boundaries of your role to tackle key departmental and organisational agendas. Working together in this way is an important part of Merton's success and an attractive feature of an Assistant Director role in this authority.
This role has several priority focus areas that you will need to address if you are to succeed. We have an in-house parking service in Merton and like all local authorities we are facing up to revenue reductions relating to Covid-19 and changing patterns of High Street usage. How we embrace further technology both to improve services and deliver savings will be a vital measure of our success. Our political leadership are committed to an ambitious public health agenda with air quality a key priority. We are successfully developing ways of using our parking assets creatively to encourage behaviour change that increases the use of public transport.
Our regulatory services are delivered through a ground-breaking tri-borough partnership. We are delivering change that will enable us to grow substantially by acquiring new customers, embracing new technology that improves customer experience and delivers efficiencies. The future for Regulatory Services is exciting; you will lead the Partnership in Merton and our partner Boroughs, ensuring it is best placed to deal with the challenges that Covid-19 and the economic downturn present, so that all our residents and businesses benefit.
Merton is a safe Borough and has historically been so. In part this is down to our geography but it is also due to the strength of our collaborative working with partner agencies, the Safer Merton Partnership. We remain committed to a robust and focused community safety agenda and are responding with positive intent to challenges that may put our community cohesion at risk.
For this role I am looking for a candidate with broad experience across the portfolio areas for this post. You will have a commercial brain, able both to identify and deliver income generating opportunities as well as savings targets. This is a role with multiple high profile political priorities within the portfolio, so strong political antennae and a track record of working successfully with politicians is critical.
The opportunities for technological transformation, both in the services you will be leading and in my wider directorate, are huge; I am looking for someone with the necessary flair, experience and enthusiasm to make this happen.
I hope this brief introduction encourages you to pick up the phone or put pen to paper. In the first instance please speak with Mark Bearn at our consultants HAYS Executive who will be able to provide you with further information and advice about Merton, the role and the application process which lies ahead. If you decide to apply, then I look forward to seeing your application and hopefully meeting you in the autumn.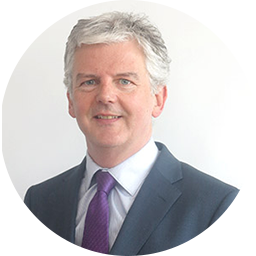 Chris Lee Director of Environment & Regeneration Merton Council