Finance opportunities

Leicestershire County Council
Hays Microsite jobs listing
Welcome
Thank you for taking an interest in working for Leicestershire County Council, we are a vibrant, engaged and diverse organisation committed to delivering the best possible services to the population of our beautiful county.
In order to achieve our vision and mission, we employ some of the most talented, committed and ambitious staff from across the Midlands who are all dedicated to providing a first-class service to their local communities.
We currently have a number of exciting opportunities within our Finance Department that we are looking to recruit to in order to ensure that the high standards that we set ourselves are maintained. These appointments are pivotal and are designed to add value across key areas within the organisation.
We are keen to attract applicants who share our passion for helping to improve people's lives; applicants with experience within local government as well as not-for-profit, third sector and commercial organisations are all actively encouraged to apply.
This is a unique opportunity to join a rewarding, progressive and high performing organisation, and we look forward to receiving your application.
About us
Leicestershire County Council is one of the best performing councils in the country. We've achieved several decades of high performance, with our success recognised by national Government, industry awards and our residents.
It's our people that drive the council's success. Their day-to-day effort, creativity, determination and commitment to the people of Leicestershire to help us achieve our aims. We provide services to more than 650,000 residents every day. This can range from supporting older people and children to running essential services such as waste disposal and road maintenance. We work together with our communities and partner organisations to create a great place to live, to bring up a family, and build a business, supported by public services that offer good value for money.
Our main office is at County Hall, Glenfield. We also have some social care centres and depots across the county, in the heart of the communities they serve.
We're proud of Leicestershire, and we think it has much to offer.
It's centrally located, easily reached by road or rail, and only an hour from London by train
It's a hugely diverse and inclusive place to be, reflected by our diverse workforce
The biggest Diwali celebrations outside India
There's stunning countryside right on our doorstep
Our universities are world class
We're home to pork pies, Stilton cheese and a battlefield where history was made
Benefits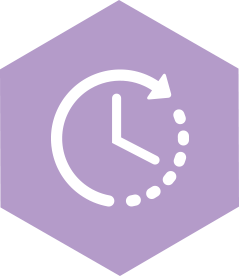 Work-life balance
We all have a responsibility to do our job well and people at Leicestershire are dedicated and committed – no matter which area of the organisation they're from. But we know that people enjoy work more and are more productive if we can support them to achieve some balance. We're flexible, and we expect our people to be flexible too. We aim to equip our staff with the technology they need to be able to work when, where and how they need to. This might include working from home, or from a different location or at a time of day that suits them and the work they do. In short, we trust our people to get the job done. You can also 'buy' extra annual leave – you never know when you might need it…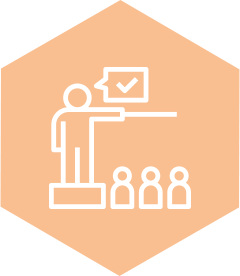 Career development and training
We want people to build a career at Leicestershire – bringing the best of their talent and ideas to their roles. We offer excellent training opportunities – which come in all sorts of packages to suit your needs and the needs of the organisation. This can range from formal learning through to coaching and shadowing.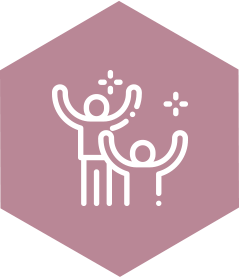 A place where you can be yourself
We know that people perform better when they can be themselves, so we have created a work place where people can be open with colleagues. We value our workers' groups – for BME, disabled, LGBT+ staff and those who are carers outside of work – and encourage staff to be involved.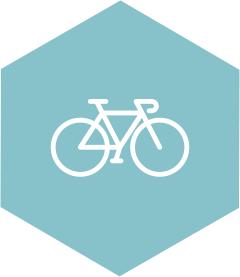 Staff benefits
As well as having the option to join the national Local Government Pension Scheme, our staff discount offer gives you access to local and national discounts on everything from spa breaks to DIY. We also run a 'cycle to work' scheme, which means you can buy a bike and save money on travel. You can also save on child care through our voucher scheme.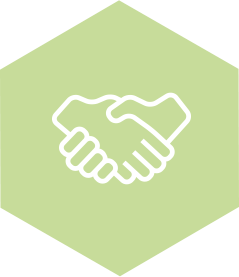 Genuine recognition and thanks
Our efforts continue day-in-day-out. Often throughout the night and weekends. We encourage people to recognise and celebrate each other's hard work, achievements and talents. Hundreds say thank you by sending a special e-card. Or the old fashioned way – by taking time to speak to someone or drop them a line personally. We regularly showcase those who've received an e-card. Each year, we invite those who've received one to an event where they can meet others and feel appreciated.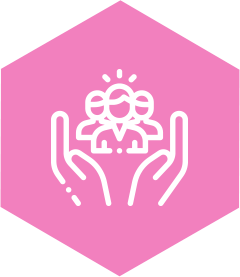 Support when you need it
The wellbeing of our employees is important to us. Along with a dedicated Health & Safety team, we offer free access to a wellbeing service including professional counselling and mental health first aiders throughout the Council. We also have trade unions based on-site and available to support members.