Welcome
Dear Colleague
Thank you very much for your interest in Suffolk and our exciting leadership vacancy. In my role as Executive Director for People Services I have also been acting as the statutory Director of Adult Social Services for the last two years. Members, Council Leadership, staff and partners have all recognised that now is the right time to appoint a substantive Director of Adult & Community Services (DASS). Together we are committed to a journey of transformation, one that will see us realise our vision for adult care services and in so doing develop and deliver better outcomes for the people and communities in our wonderful County.
We start from a strong position. We have already transformed the practice and structure of our front line social work teams and through the development of a reflective, learning culture, worked together to embed best practice and financial rigour. Continuing to embed our Signs of Safety & Wellbeing practice model, the implementation of our revised post-Covid care market strategy including redesigning our supported housing provision as well as building further on our effective integration of services will be key areas of work you will take forward. A key priority for us is in preventative working that helps our residents remain independent or regain the independence they have previously valued.
Our alliances are strong and our leaders work to a shared vision, with joined up ambitions and priorities. I will look to you to build on these relationships, identifying areas where further integration and de-duplication can be achieved, and where data and records can be shared to enable more effective joint working. Just as important as your alliances with partners will be your relationships with our residents and communities and I will be particularly keen to understand how you can advance our work in co-production with our service users, carers and families.
Covid-19 has accelerated how we use digital services to support our residents. Building on our digital care strategy and working closely with our partners you will have a fantastic opportunity to place digital at the heart of our services, helping our residents embrace technology in their everyday lives so that we can focus our resources where they are needed most. Our financial grip has enabled us to deliver savings even within a context of rising demand. Your focus on understanding and managing that demand will be critical if we are to ensure sustainable services into the future for our most vulnerable residents.
Suffolk is a county of contrasts. Our long coast line is home to several areas of deprivation as well as many affluent areas. Our urban centres, like Ipswich, Bury St Edmunds and Felixstowe are home to major employers across multiple sectors including financial services, technology, logistics and manufacturing. Our population of over 750,000 is growing and ageing and is increasingly diverse. All of these factors and more continue to influence the direction of adult care services in the County. Working on this huge canvass, in a role which combines both the statutory responsibilities associated with the DASS role while leading an agenda of real change and innovation is an incredible opportunity for the right leader.
I hope this introduction has inspired you to find out more about Suffolk and that you choose to apply for this most important of roles. I am sure you have many questions; in the first instance, speak to Mark Bearn at HAYS Executive. I would also be delighted to speak to you about what we can achieve together in this unique County.
Thank you for your interest.
Kind regards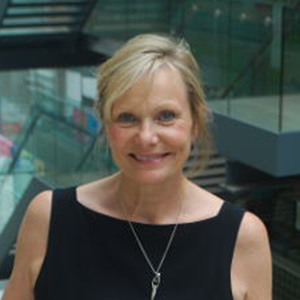 Sue Cook
Executive Director for People Services
Suffolk County Council
About us
Suffolk County Council is proud to be an employer of choice. We offer a fantastic working environment, great flexible working options and many benefits, as well as the opportunity to improve the lives of Suffolk residents.
Find out more about working for Suffolk, including our inclusive policies and benefits here
Our ASPIRE values

Suffolk County Council has a set of values and behaviours that are shaped by staff and which set the expectation of how people will do their job. Our values are at the heart of everything we do. They underpin our approach to performance, reward and wellbeing. They define the relationship between the council and our people
Our ASPIRE values are:
Achieve
Support
Pride
Inspire
Respect
Empower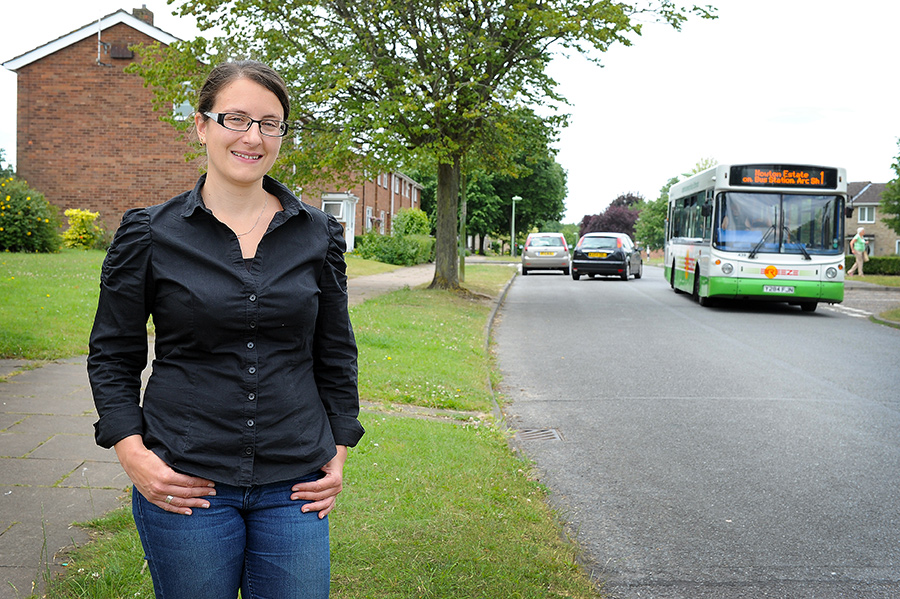 A
Achieve: we are the best we can be
I know what is expected of myself and other people
I continually strive to improve by reflecting, learning and developing
I give and accept constructive advice and feedback
S
Support: we work as one team
I offer, give and accept help
I listen to and learn from other people
I share my learning, information, knowledge and resources
P
Pride: we take pride in and are proud of what we do
I look for opportunities to enhance the reputation of the council and its partners
I celebrate success and take pride in my achievements and those of other people
I look for opportunities to promote council services and those of its partners
I
Inspire: we model the ASPIRE values
I bring passion, energy and drive to my work
I create solutions and encourage innovation
I keep promises
R
Respect: we give and earn respect
I am open and honest
I see things from the perspective of other people and value their opinion
I treat people as equals and promote equality and value diversity
E
Empower: we empower, encourage and motivate people
I am accountable, make decisions and take responsible risks
I have the freedom to act and challenge
I embrace and adapt to change
Our Council, Plans and Priorities
We want people to know what we're working to achieve and how we will measure our success.
Our current plans and priorities are focused on economic growth that everyone can benefit from, improving health, care and wellbeing and efficient and effective public services.
Learn more about the Council and our ambitions for Suffolk by clicking on the links below:
About Suffolk
Why Suffolk?
Only an hour outside London, Suffolk is increasingly attracting talented people choosing to move away from London to live and work in a county that can offer lively and thriving urban and market towns alongside rural and coastal villages. Here is a lifestyle that offers choices and a great place to live, low cost housing across the county, good schools, plenty of opportunities for both cultural and outdoor activities and strong, safe communities.
Suffolk has beautiful villages, a stunning coastline, charming country houses and remarkable landscapes. Read on to find out more about this picturesque county…
Fun in the sun
Lowestoft is the first place in the country to greet the sun, being the most easterly point in the UK.
Nature and heritage at your doorstep
Suffolk boasts 12 National Trust sites, 8 English Heritage sites and over 60 nature reserves (including RSPB Minsmere) for you to explore and enjoy.
Home sweet home
Suffolk is one of the UK's greenest and safest counties. We boast competitively priced housing, quality local produce, food and drink festivals, plus many fine restaurants and historic country parks.
Castle on the hill
Framlingham Castle, one of the many in Suffolk, was once a fearsome fortress, and where Mary Tudor was proclaimed Queen of England. It recently drew attention for inspiring Ed Sheeran's chart topping single 'Castle On The Hill'.
Music and more
We regularly host some of the best music in the UK. The yearly Latitude festival showcases the biggest names and is attended from far and wide.
Learning never ends
We have over 400 educational facilities in Suffolk – over half are currently rated as either 'Good' or 'Outstanding' by Ofsted.
Suffolk stats
We have an estimated number of 137,053 living in Ipswich and 752,691 overall in Suffolk.
Seas the day
Suffolk has a 50-mile stretch of heritage coastline and has many Areas of Outstanding National Beauty (AONB).
Take a walk-through constable country
As well as the cost, there is an untouched rural landscape across the county, excellent for walkers and cyclists. Did you know? Suffolk's landscapes were the focus for many of artist John Constable's most famous works.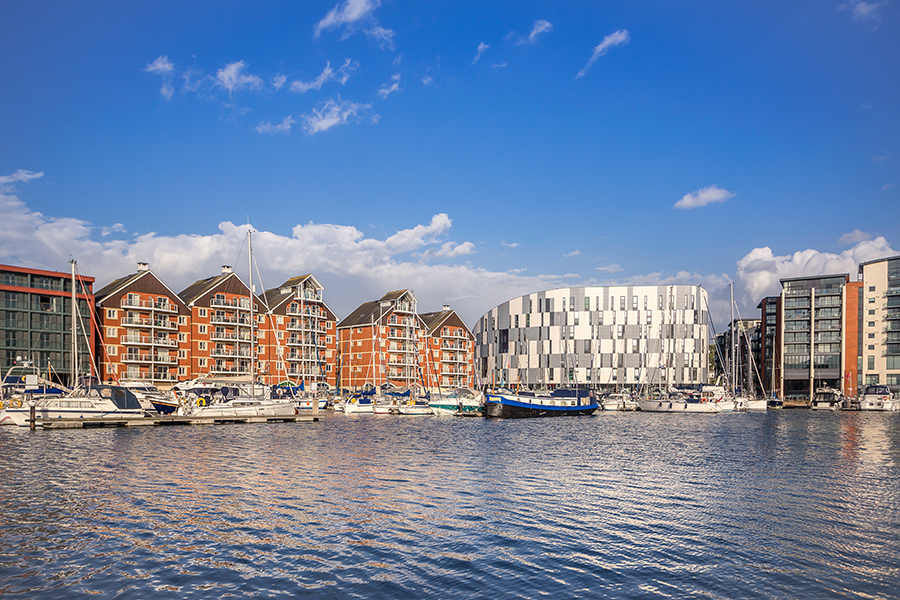 Find out more about Suffolk
Visit the following sites to learn more about living in Suffolk:
The role
Role: Director of Adult & Community Services
About the role
The Director of Adult & Community Services is the statutory Director of Adult Social Services (DASS) and is part of the Corporate Leadership Team for Suffolk County Council.
What will be your focus?
Adult services in Suffolk are stable and effective. We have established supportive and thriving partnerships, including strong, collaborative relationships with our care providers. This role provides a real opportunity to build and innovate across the service to achieve excellence. We are committed to meeting the diverse needs of all in our communities and to co-production with our service users. There is more to be delivered in these areas to ensure that all voices are heard and to secure fair and equal access to our services. As Statutory Director of Adult Social Services (DASS) you will take us to the next level, building on the excellent and positive work already delivered and providing the direction for future transformation.
Why Suffolk?
Suffolk is a wonderful county that offers beautiful coastal and rural villages alongside lively and thriving market and urban towns. Our adult care service has an experienced, high performing and supportive leadership team and a dedicated, motivated workforce. Together we have already made great strides in our priorities and are ready to welcome our new Director of Adult & Community Services. You will be joining a Council where we are determined to work collectively to embrace technology and innovation, particularly where that improves the lives of the most vulnerable in our county.
About you
You must have a clear track record of success in leadership within a relevant setting and importantly you will have the residents you are serving at the heart of everything you do. To succeed in Suffolk, you will be an authentic, collaborative and developmental leader, able to lead and influence system wide.
Further information
How to apply
We want to make the process of applying for this role as straight forward as possible. To this end, we ask that your application consists of the following:
A covering letter, no more than four pages in length which addresses and provides evidence against the criteria, set out in the Person Specification. The covering letter provides you with the opportunity to explain your motivation for applying, as well as highlighting how your experience and achievements fit with the requirements of the role. As such, it is an important part of the application process.
A copy of your most recent and up to date curriculum vitae.
For an informal conversation about Suffolk, please contact Mark Bearn on 07872 672290 or email mark.bearn@hays.com
Key dates
Closing date: Monday 21st September, Noon
Preliminary Interviews: w/c 28th September
Personality Profiling: w/c 5th October
CEX and Stakeholder Meetings: w/c 19th October
Final Panel: Friday 9th November