Welcome to Hammersmith & Fulham
This is an exciting and rewarding time to join our Hammersmith & Fulham finance team. The team has recently undergone a restructure to put us in the best place to continue, and further improve, the excellent and much valued professional financial support to the Council. We are now in a position to appoint to vacant roles in our new structure and look forward to welcoming a diverse group of new team members, their ideas, skills and experience, into our close team.
The Council continues to prioritise financial resilience and sustainability through its embedded Medium-Term Financial Strategy. Throughout a decade of austerity and reductions in government funding the Council has continued to successfully deliver savings, without resorting to service cuts, through good financial management and innovative solutions. The finance team has played a critical part in enabling the Council to do that.
Whilst the Council has acted prudently to maintain, and more recently increase, adequate levels of reserves to manage financial risk and for investment in Council priorities, the medium to long-term financial outlook remains challenging. To meet this challenge at Hammersmith & Fulham, one of our vision's six values is being 'Ruthlessly Financially Efficient' which demonstrates the Council's commitment to drive out further savings and efficiencies and maintain financial management and control to enable us to invest in front line services. We are keen to appoint a diverse group of individuals to join our high performing finance team to identify those opportunity and meet that objective.
The Council's vision can only be achieved through our staff. Our staff wellbeing and development are of huge importance to us and reflected within the thinkings behind the restructure.
Thank you for your interest, I hope you can be excited about the possibilities of a finance role here as I am about the future of the team. The site contains lots of information to help you to gain a greater insight to the opportunities available and what it will be like working with us, please reach out to Jan McQuaker at Hays if you want to know more. She is contactable on 07798 815734 or by email: jan.mcquaker@hays.com.
Wishing you the best of luck with your application and hope to meet you soon!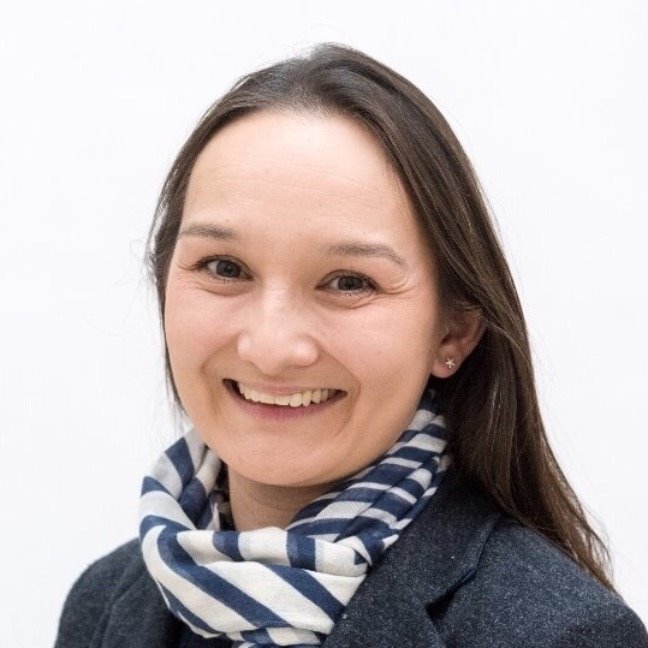 Emily Hill
Director of Finance
Hammersmith & Fulham
Hammersmith & Fulham is a great place to live, work and socialise with its riverside location, abundance of green space, 2 vibrant town centres and exceptional transport links.
The area
We're home to 6 famous theatre spaces, such as the Lyric and the Eventim Apollo.

We're home to 3 league football clubs, the Westfield London shopping centre, plus international brand headquarters such as L'Oreal and Harrods.

Many of the nation's favourite television shows and programmes are produced and directed in the Television Centre located in White City.

The River Thames runs through Hammersmith & Fulham, and our riverfront is a great place to exercise, relax and socialise with our riverwalk, many bars and restaurants and the Grade I listed Fulham Palace..

We have 5 leisure and sport centres, 6 Libraries and 19 award winning parks to enjoy.
Education
There are 55 schools in Hammersmith & Fulham including both community and faith schools.

Hammersmith & Fulham has a strong record of educational success. Many of our primary schools are judged by OFSTED as 'outstanding' or 'good.'
…And
We've secured more than 1,400 genuinely affordable homes in the borough at zero cost to taxpayers.

We have a joint venture with Imperial College London which aims to make Hammersmith & Fulham a leading destination for the biotech, digital and creative industries.

We've taken urgent action to combat climate change and recover our biodiversity. We've pledged to cut carbon emissions from the borough to net zero by 2030 and have already made huge strides towards becoming the greenest borough in Britain.
About the Council
As a unitary authority Hammersmith & Fulham has a broad and diverse remit. Some of the key areas for which the Council is responsible are as follows:
Adult social care
Children's services and social care
Council tax and business rates collection
Education
Environmental health
Housing and regeneration
Housing Benefit administration
Libraries
Planning and building control
Public Health
Trading standards
Transport
Waste management and recycling
The Finance department has recently undergone a re-structure and anyone considering joining the team is of course curious to understand the rationale behind the decision to make changes. An internal review identified and supported opportunities for development and change of an already highly regarded and valued finance function. The restructure supports 3 key priorities:
The council's ambitions to build affordable housing and support regeneration have intensified with significant mixed-use schemes which have a significant impact on the wider Council financial strategy and financial risk with an increased need for corporate oversight.
There is a need to reflect changes in the wider Council structure / departmental responsibility for functions and the revised structure will ensure the finance teams align with the Council departments and departmental management teams
The ongoing need to demonstrate value for money to ensure as far as possible resources are directed to front line service provision rather than back office functions:

By focussing on where finance add value, through a strong business partnering approach, encouraging self-service and accountability by budget holders and using system functionality and new technology to make best use of reporting, analytics and automation and;
Ensuring that the Finance division provides a proactive finance function which provides sound strategic finance advice to the business whilst also ensuring efficient processes with strong strategic oversight and control.
Our Location
The finance team are working currently on a hybrid basis, embracing remote working but attending the main offices a couple of times a month to reconnect with colleagues. The main offices that are open for staff to work from are in close proximity to Hammersmith Broadway and Ravenscourt Park stations.
The team will work from the newly renovated town hall which is being re-developed to create a fully revitalised Civic Campus at the western end of King Street. The office is due to open in 2023.
Benefits of working at Hammersmith and Fulham
Commitment to Our People
We are determined to lead the way in how councils can reform their services to achieve even better results and outcomes for residents, customers, and businesses. Our workforce is one of our greatest assets, so Our People is a strategy setting out a clear commitment to developing our staff to achieve this ambition.
Our People is an investment in our workforce creating opportunities for individuals to shine and achieve their potential here at Hammersmith & Fulham Council.
H&F is a great place to live, work and socialise with exceptional transport links.
We invest in the training and development of our workforce

We offer support for reservists

We care about your work-life balance and wellbeing
Staff benefits
Competitive salary

Local government pension. When you work for H&F you will be able to join the Local Government Pension Scheme (LGPS) – you can opt out if it's not for you. The pension scheme will be a valuable part of your pay and reward package. The LGPS is a secure, flexible and tax efficient way of making sure you have a decent pension to look forward to in retirement. The scheme provides financial security for you and your dependants by providing a wide range of benefits.

Up to 32 days annual leave allowance

Exclusive offers and discounts with a range of Retailers, Restaurants, Theatres and Gyms

24/7 Employee assistance programme

Cycle to work scheme

Wellbeing Wednesday sessions and access to Mental health first aiders

Season ticket loan
Hybrid working

H&F offers a variety of working patterns – wherever possible they are happy to discuss and agree the pattern which enables you to have the flexibility you want while meeting the needs of the business. While working from home is not new to the Council it has recently implemented a very popular hybrid policy and most staff now work from home as well as in the office

Employee volunteering scheme

Employee assistance programme

Excellent learning & development opportunities

Performance management and career progression support.
Equality, Diversity & Inclusion
We're committed to making Hammersmith & Fulham the most inclusive borough in the country, a place where everyone feels valued and residents have equal access to the opportunities our borough offers
We have the country's first Cabinet Member for Social Inclusion, were shortlisted for the 'Innovation in Building Diversity and Inclusion' category at the 2021 LGC Awards and have continued our commitment through the development of our Race Equality Staff Forum, our pioneering disabled peoples commission and our Equalities Plan.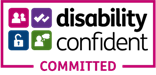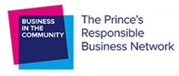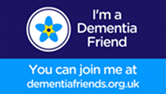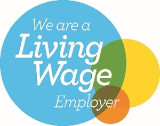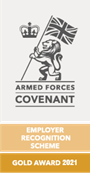 Hays Microsite jobs listing