Welcome from the Headteacher
My name is Tracy and I'm the Headteacher at Isebrook school. I have had the pleasure of working here for 11 years and would love to be able to show you around our awesome school.
At Isebrook, we champion all of our students and support them to be the best they can be. Relationships are really important to us and we are proud of the amazing things that they achieve in the time that they are with us.
We prepare our students for the future, enabling them to have the necessary skills for life beyond Isebrook. These skills are reflected in our curriculum that is underpinned by Preparation for Adulthood; friends relationships and community, health, employment and independent living and also the essential soft skills through skills builder. This enables us to prepare them for their next chapter in life beyond Isebrook. We want our students to embrace opportunities, thrive and to take risks and develop resilience.
We would love you to come and see what we have to offer with your own eyes.
I look forward to meeting you.
Tracy Hall – Headteacher
About us
Here at Isebrook we cater for students from 11-18 years old with a range of complex educational needs: most have global learning difficulties and some have acute learning difficulties.
About one-third of the students have autistic spectrum conditions and many of our young people have social, emotional and behavioural difficulties, some of which demonstrate challenging behaviours.
We are proud to offer our students:
Alternative Curriculum

D of E Awards

Residentials for Key Stages

Internships at Wicksteed Park

Independent living skills for Post 16

A brilliant Junior Leadership Team

A fantastic Sensory Room

The Studio Shop owned by the MAT - Based in Kettering Town Centre for our 6th form providing essential life skills and Work Experience.

And much more......
OUR MISSION
We provide a creative and caring environment for all learners.
OUR VISION
Being a leading light in specialist education, giving our learners the confidence to succeed in an ever changing world.
Both our mission and vision are underpinned by our four Core Values...
Compassion

Achievement

Respect

Responsibility
WE BELIEVE THAT
Learning is life long and that all our young people are able to learn.

Families need our support if young people are to meet their potential.

All young people are of equal worth.
WE CAN OFFER YOU
Support from a nurturing Trust and staff, who are committed to achieving high standards for our students.

A strong ethos and collaborative working

Dedicated teaching assistants and pastoral support.

A rigorous induction programme

Opportunities for quality professional development

A holistic consultative approach to each young person

Well-being package including advice, support and guidance.

Recognition for attendance and Perkbox!
Careers at Isebrook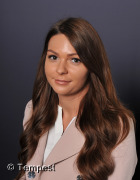 I first joined Isebrook in January 2014, initially as a Teaching Assistant. In this role, I gained skills and knowledge to support students with a range of SEND. This then inspired me to further my career and become a teacher. I was given the opportunity to take on additional responsibilities, which further developed my desire to pursue a career as teacher. It was not long after that I was offered an unqualified teaching post, and the opportunity to be supported to gain my Degree in Teaching and Learning. While continuing to advance my professional development at Isebrook, I completed a placement in a mainstream school to gain additional experience. I successfully gained my QTS through the Assessment Only Route in 2021.
Throughout my career, leadership at Isebrook have been exceptionally supportive, attentive and understanding. In my experience, there has been excellent CPD opportunities for staff to progress within their careers. I am fortunate to have had the opportunity to excel with my career in an exceptional school, where I have observed students and staff thrive and not only achieve but also discover their full potentials.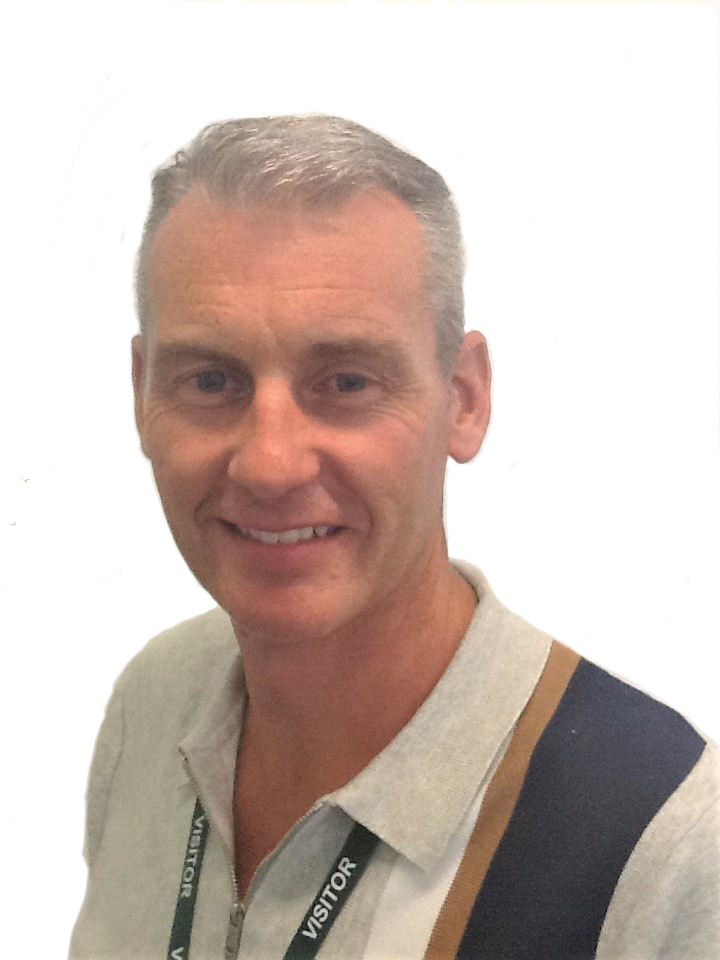 I joined Isebrook just over a year ago and I am currently AHT after being recently appointed from my previous role as Key Stage 4 leader. I was at my previous school for 21 years and felt I needed a more challenging and fulfilling role, Isebrook has given me this opportunity and much more. I work with a leadership team and colleagues that can only be described as inspiring, motivating and dedicated to teaching and learning. The school is filled with awesome students that embrace the opportunities given to them and they all aspire to be their best.
I am a firm believer in CPD and I was pleased to discover that the school and the trust are equally passionate about growing individuals and recognising their strengths, demonstrating a supportive culture.
The school has a nurturing and caring atmosphere in which both staff and students are encouraged to follow the school values: respect, responsibility, achievement and compassion. We are a community at Isebrook, where we encourage and support one another to achieve the best we can and others both in our school and wider community.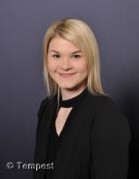 I joined Isebrook School in January 2014 as a level 2 teaching assistant with no experience of working in a school. Shortly after this, I was asked to use my prior skills as a beauty therapist to support our KS4 and 5 students with gaining experience and skills within our onsite hair and beauty salon. This quickly became my first teaching post. As my experience and skills developed with the support of the school, I took on my first class teacher role in January 2016.
Since then, the school have supported me personally and financially with gaining a degree in education and QTS. The support and encouragement I have received at Isebrook has been and continues to be outstanding.
While support and guidance is always available, teachers at Isebrook have a great amount of autonomy within their classes. We are trusted to do what is right for our students, with positive relationships at the very heart of our school's ethos.
Now, I am a lead member of the English curriculum group and made to feel that I am making a positive contribution to the development of reading, writing, speaking and listening across the school. Teamwork is important at Isebrook- no one is expected to achieve good results alone.
I have been fortunate to explore other schools during my teacher training, and these have been great. There's just something about Isebrook that makes it even better.
How to apply
Full applications to job opportunities advertised at Isebrook School must be submitted by completing the application form along with a supporting statement.
To request a full application pack for a specific role, including job description, person specification and application form, please contact Paul Hunt:
M:07921583731
Isebrook School is committed to safeguarding and promoting the welfare of children and young people and expects all staff to share this commitment. All successful applicants will be subject to an enhanced DBS check.
Site Location
Eastleigh Rd, Kettering, NN15 6PT
Hays Microsite jobs listing