Welcome
I'm delighted that you're interested in our Property Directorate vacancy. This is an exciting and challenging role in a supportive and collegiate environment. We have plenty of ambition for our commercial and residential property activities and are looking for people that share our passion, commitment and ambition.
This varied and exciting role will focus on Ipswich Borough Council's diverse and varied property portfolio. The post holder, working with the Operations Manager for Property Services will lead on all aspects of valuation across the Borough's estate. This will also include implementing and providing advice on lettings, lease renewals, rent reviews and professional advice to the Council. The successful candidate will also need to provide valuation advice on Housing matters such as Residential Buy Backs.
It is an exciting time to be joining Ipswich Borough Council. The Borough has a diverse portfolio which includes the usual property types such as Offices, Industrial and Retail assets, but also some unique assets such as Churches, Marinas, Farm land and a Football Ground. The Borough with its partners has recently secured £25 million of grant funding by way of the Towns Fund and the are some exciting projects to become involved with.
Being a team player is central to our plans to progress and develop the Borough's Property Portfolio. You'll be an ambitious property professional with an eye for detail, flexible and with good people skills. This role will enable the selected candidate to make a real difference to the Borough of Ipswich and shine in a small, ambitious, high performing team.
Our culture is one of innovation, problem solving and team work. We're growing and delivering success, and I am proud of what we've achieved so far. If you think this role might be right for you, do talk to John Martin at Hays Property & Surveying to find out more.
Good luck in your application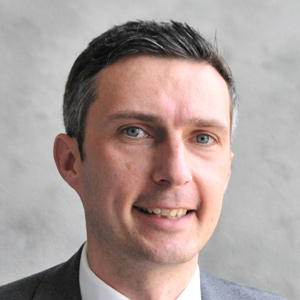 Stuart McDonald
Head of Property / Operations Manager Property Services
Asset Management Strategy
Introduction
To Ipswich Borough Council's asset management strategy
Ipswich Borough Council owns a large and varied Property Portfolio, which has an important role to play in the Council's strategic ambitions.
The current portfolio comprises a wide range of property types including commercial, office, parks, light industrial, retail properties, agricultural, woodland, churches, community land, riverside, riverbed, footpaths and pieces of ancillary land. These include both freehold and leasehold tenures.
Property assets are managed both individually and as an entire portfolio. The purpose being to explore opportunities for regeneration and public benefit as well as maximising income and to generate capital values. At all times, Asset Management is in accordance with the requirement to achieve best consideration.
The portfolio needs to be fully interrogated with an ongoing review of assets to ensure the portfolio is managed efficiently and effectively.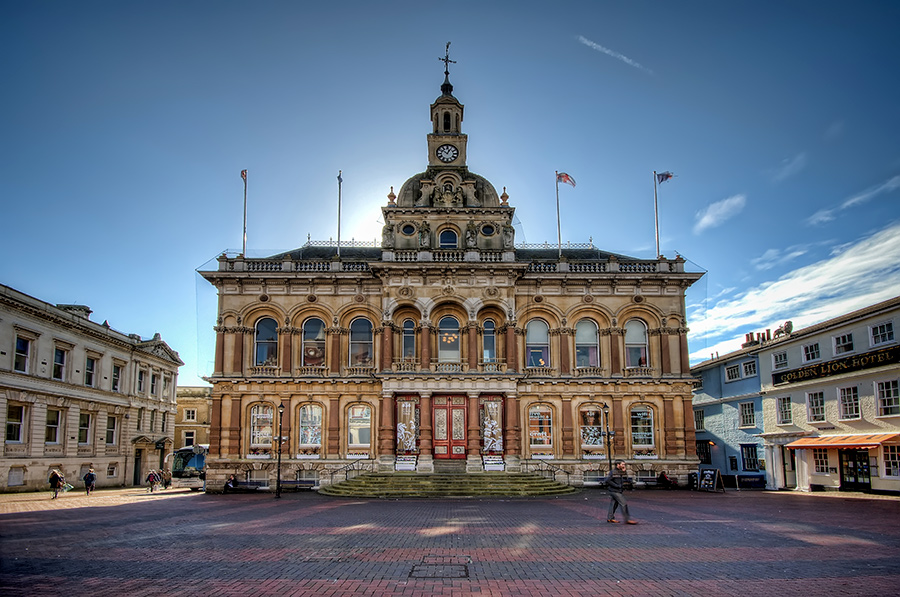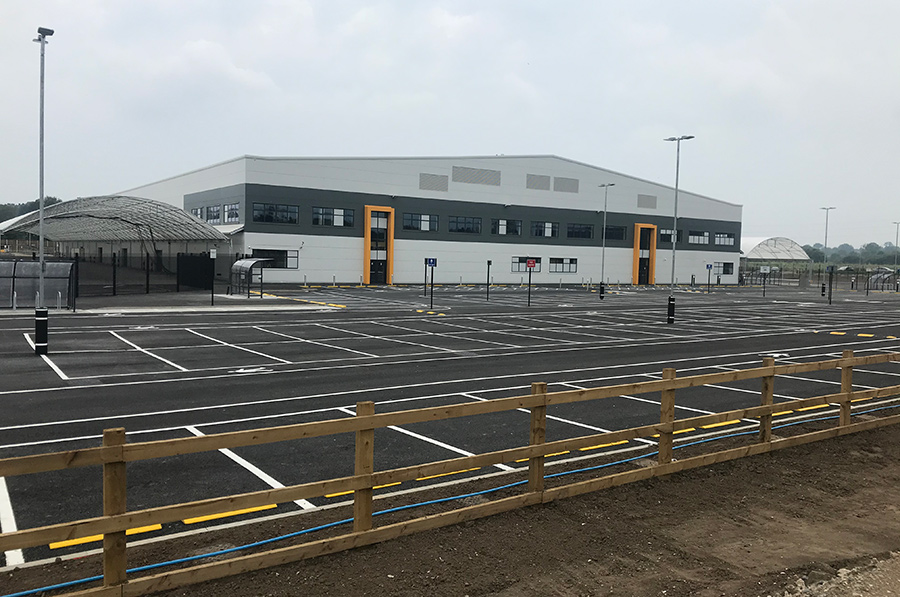 An effective Asset Management Strategy will aid the Council's Corporate objectives to maximise income, reduce costs, generate capital receipts by optimising opportunities and accurately plan future income and expenditure streams.
The Estate also plays a valuable role in enabling the Council to meet its Corporate objectives to support the voluntary sector. There are many examples of this within the portfolio which provide social benefit to residents.
A key aspect is to ensure that assets remain 'fit for purpose' and are kept in suitable standards of repair. The Council owns several heritage assets and iconic buildings, examples of which can be found in this report. Keeping these in repair will benefit current and future generations. Keeping units in repair will include ensuring tenants are complying with the conditions within their tenancy agreements, as well as proactive planned maintenance over the next 5 years.
Property Services will work closely with relevant service areas, including Major Capital Schemes, Planning, Building Control and Housing, together with the Corporate Management Team in order to deliver maximum returns from the Council's asset portfolio.
Focus within the Asset Management Strategy will be directed towards priority areas, and performance will be targeted and monitored to achieve results. This is already evidenced by the regeneration initiatives underway in Ipswich.
Asset management strategy summary
Ipswich Borough Council's Asset Management Strategy sets out the framework for how the Property Services Team will approach short, medium and long-term decisions about the management of the Estate. The Strategy will provide a reference point and provide the underlying principles to the vision of the Strategy:
'Optimisation of Council Assets to secure income and identify potential growth prospects.'
The strategy is built around five aims and 10 delivery objectives, each of equal importance.
Aims
To optimise income and value being obtained from assets.
Explore opportunities for growth and ensure these are realised.
Make best use of assets to deliver the Council's objectives.
Improve the quality and life cycle of the estate through proactive repair.
Provide a proactive property management service.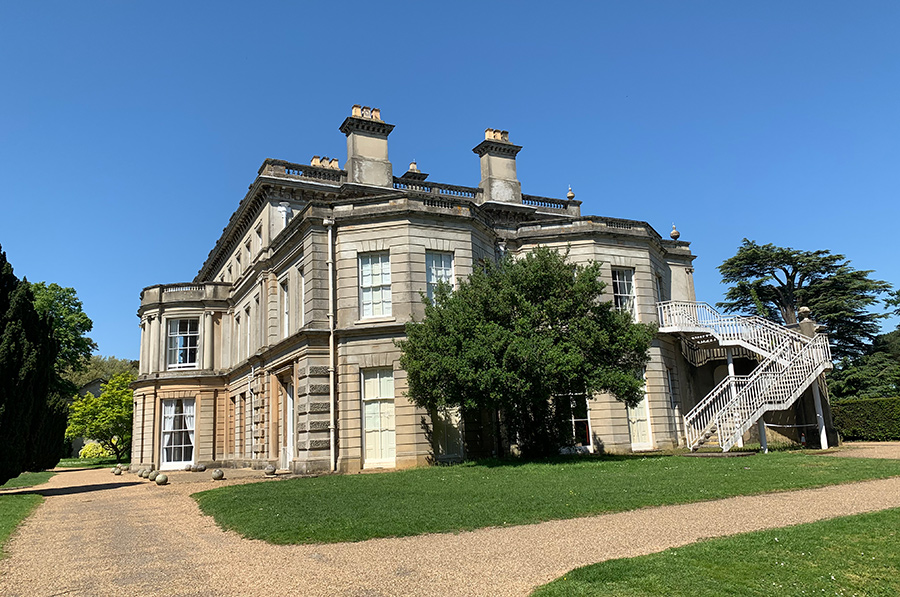 Objectives
Proactively manage and implement Lease Renewals and Rent Reviews to secure additional income (subject to market conditions).
Secure new lettings to generate income and encourage new investment in the Borough.
Complete categorisation of Portfolio to aid investment decision making process.
Ensure standards of compliance are implemented and adhered to by both Landlord and Tenant. By example this will include Asbestos, Fire, Electrical and Gas Safety, as well as others.
Fully implement repair obligations to tenants and progress planned maintenance schedule for assets within the estate to ensure longevity of asset life cycle.
Implement and operate and maintain a first-class property management database to aid proactive property management service and increase reliability of data.
Ensure compliance with statutory environmental legislation and improved energy efficiency of assets.
Explore opportunities for acquisition, development and growth within the portfolio to assist with Council priorities and attracting new investment for the Borough.
Recycle assets that no longer meet the objectives of the Council.
Assist Multi Agency Groups with Property Services expertise to facilitate and open growth and/or investment opportunities.
Key Facts
500
Total number of properties in the Portfolio
£110m
Total Capital Value of Assets as at YE 2019
£3.3m
Total rental income per annum as at YE 2019
11
Key regeneration projects identified
About us
Ipswich is one of England's fastest growing and diverse regional centres and offers a fantastic opportunity to live and work in one of the most exciting places in the country.
It has a rich history and heritage, a Waterfront offering a new university and café culture, a wide range of arts festivals, events and cultural facilities, a strong IT and financial sector, a growing port, beautiful parks, good schools and a town that is surrounded by unspoilt countryside and close to the Suffolk coast.
Ipswich Borough Council has an ambitious Corporate Plan, Building a Better Ipswich, and works collaboratively with partners to deliver the "Ipswich Vision".
A forward-thinking approach at the Borough Council is enabling us to fulfil our potential. We are innovative and commercially focused, with a group of trading companies helping us to deliver our medium-term financial plan, new homes and a stronger commercial property portfolio.
We provide a wide range of good quality services to around 60,000 households, more than 147,000 residents and a travel to work population of almost 300,000.
The Council and its companies offer a great quality of life, exciting careers, plenty of development and an opportunity to shape the future.
Ipswich is a vibrant and culturally diverse county town and regional centre with a strong heritage and the new University of Suffolk on the town's transformed Waterfront.
Ipswich's vibrant arts and culture offer includes numerous festivals and events; three heritage parks; four museums and lots of open spaces make the town one of the greenest in the country; and good transport links make Ipswich a great place to live, work and study.
Ipswich has forged the best of old and new – it is a thriving port and hi-tech and commercial hub. It is also an important centre for public administration, housing local government, health and related activities.
Our working population of over 75,000 consists of a diverse and young workforce benefitting from our training and skills agenda, a compact education quarter, a good mix of schools and a Waterfront Innovation Centre and core STEM subjects.
They come from all backgrounds, bringing a cultural mix that is the envy of many. This is a tightly-knit town proud of its diversity and its achievements.
Ipswich is just over an hour from the capital by train and benefits from road links (for those who still use cars) to the Midlands and the North and is also close to Cambridge, Norwich and Essex.
Like any urban regional centre, Ipswich also has its challenges, which is why we want to recruit the very best to overcome them.
A few facts and figures:
The population of Ipswich is more than 147,000. Ipswich grew by 13.9% between 2001 and 2011, which ranks it the 10th (out of 64) fastest growing Primary Urban Area in England.
Ipswich has 18.3% of the Suffolk population (728,200) and accounts for 27.4% of the population increase for Suffolk since 2011.
Ipswich is also the engine room of the Suffolk economy, with a larger proportion of working-age adults than the Suffolk average of 63.0% and a younger population.
Ipswich is increasingly multicultural, with 17.1% of the community from non-white British ethnicities, and more than 70 languages being spoken.
Ipswich has 15,700 (18.7%) economically inactive residents, which is 4.6% lower than the England average and 4,200 (26.7%) are actively wanting a job.
The number of people living within the most deprived 20% of areas has risen by 2.5% (3,200) suggesting that Ipswich has become comparatively more deprived since 2007.
Ipswich, the county town of Suffolk, is surrounded by some of the most unspoilt countryside in Britain. It is also a short trip to the magical heritage coast with its solitary beauty, the "lost" town of Dunwich, the fish and chips and Scallop sculpture at Aldeburgh, the mere at Thorpeness and the charms of Southwold, home to a lighthouse, pier and Adnams beer.
To the south of Ipswich lies Constable Country, with the timeless River Stour. John Constable was born in East Bergholt in 1776 and you can still see the landscapes that inspired him. Ipswich's Christchurch Mansion has the most significant collection of Constables outside London.
Aldeburgh is home to a music festival begun by Benjamin Britten, although most concerts take place at nearby Snape Maltings, which has shops, galleries, restaurants, pub and cafés. One of the joys of the Suffolk coast is Minsmere, the RSPB bird reserve, featured on TV's Countryfile.
To the south is Orford, with its castle, church and quayside along with the haunting Orfordness shingle spit, now owned by the National Trust.
Finally, at the very south of the county, lies Felixstowe, a popular family holiday resort, with beaches, promenade, amusements and the Spa Pavilion theatre.
To the north and west of Ipswich are the picture postcard villages, such as Kersey, Chelsworth, Lavenham and Debenham. Long Melford has Kentwell Hall, a Tudor house which holds historical recreations.
Half an hour west of Ipswich is historic Bury St Edmunds and its cathedral and the peaceful Abbey Gardens.
Just seven miles from Ipswich is Woodbridge, a sailing and market town on the River Deben. Woodbridge has many unique shops and fine restaurants and is just down the road from the famous Sutton Hoo Anglo-Saxon burial ground centre run by the National Trust.
Useful links & documents
Hays Microsite jobs listing