Welcome to Intradiem
What We Do and How We Work
Thank you for taking the time to look at Intradiem as a place to work, thrive and expand your career. The leadership team at Intradiem recognizes that we will "succeed with people and win with the use cases" that we deliver to the market. This is why our people come first and is something that we can back-up with testimonials from our employees across the organization.
At Intradiem. we develop innovative, AI-powered intelligent automation solutions for contact center and back-office teams. Our solutions currently support hundreds of thousands of customer service agents for brand-name organizations, powering hundreds of millions of automated actions saving customers tens of millions each year.
We take a "problem-out" approach, asking customers to help us understand their business problems, exploring potential solutions together, incorporating their feedback, and releasing solutions that solve those problems. Everyone from the C-suite to interns share information, knowledge, and ideas. Being transparent helps us all think like founders and remain focused on bringing new innovations to our customers.
The work performed within Engineering to deliver a scalable solution is both interesting and challenging; we are designing and developing solutions for a market where we are the leader.
The Intradiem SaaS based application is a micro-services-based application which incorporates an API first architecture. The application is a significant development, one which deals with large volumes of data from contact center systems to make decisions in near real-time.
The scalable Platform that Intradiem has developed uses open-source components that have been proven at scale in large cloud deployments, such open-source components include:
Envoy
Keycloak
Apache Flink
Apache Nifi
We also use 'best of breed' technologies such as Dremio as our Data Lake Engine of choice. Innovation is a key element of what we do and what we strive for. The Architecture and Development teams look for new ways for us to improve the solution, including replacing our current proprietary rules engine with Temporal, a highly scalable and resilient workflow engine which will allow Intradiem to build uses cases (workflows/decisions engine) as code.
What we do and the technologies that Intradiem elects to use affords those that are interested in new opportunities and technologies to learn and expand their horizons and experience. In addition, Intradiem provides free access to training and resources through tools such as Udemy for Business and Coursera for those wishing to continue to further their education and learn more about solutions and technologies that Intradiem is using or other areas that might be of personal interest.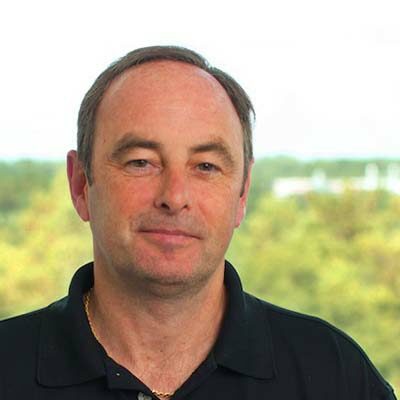 Kevin Wilson
Chief Technical officer
About Us
Intradiem provides Intelligent Automation Solutions for customer service teams. This real-time automation unlocks the value of your centre data to maximize productivity, engagement, and customer experience.
Intradiem's patented AI-powered technology processes the massive amounts of data generated by the contact centre - in real-time - and takes immediate action to support staff working in the centre or remotely - every minute of every day. This intelligent technology has been built on the management best practices of dozens of the world's leading brands.
We trust amazing people to do amazing things. That's why we take a "people-first" approach, treating employees, customers and each other with the dignity and respect we all deserve.
Intradiem employees enjoy transparent leadership and unfettered growth opportunities. At Intradiem, you have ownership over work that directly impacts the business. Employees are treated like the whole people they are with families, hobbies, and lives outside of work. We work remotely and promote a work-life blend for us and the people we love.
Equality, Diversity & Inclusion
Intradiem provides equal employment opportunities (EEO) to all employees and applicants for employment without regard to race, color, religion, sex, national origin, age, disability or genetics. In addition to federal law requirements, Intradiem complies with applicable state and local laws governing nondiscrimination in employment in every location in which the company has facilities. This policy applies to all terms and conditions of employment, including recruiting, hiring, placement, promotion, termination, layoff, recall, transfer, leaves of absence, compensation and training.
Intradiem expressly prohibits any form of workplace harassment based on race, color, religion, gender, sexual orientation, gender identity or expression, national origin, age, genetic information, disability, or veteran status. Improper interference with the ability of Intradiem's employees to perform their job duties may result in discipline up to and including discharge.
Hays Microsite jobs listing