Welcome
Dear Applicant
Head of School Performance & Partnerships
Thank you for your interest in Barking & Dagenham and our critical role of Head of School Performance & Partnerships. Our history in the Borough has been of shared endeavour and joint working to improve outcomes for our children and young people. Together with the Borough's family of sixty schools (educating around 44,000 children and young people) we have remained resolute in our commitment to protecting and educating our most vulnerable children. At the same time, we have worked together to forge improvement in performance from a position close to the bottom of the league tables to our current position ahead of the national average, with 91.5% of our schools rated 'Good' or 'Outstanding'. The opportunity for our new Head of School Performance & Partnerships will be to continue this positive direction of travel, at the same time as driving forward our inclusion agenda and finding solutions to deliver our aspirations for post-16 education within the Borough.
Our vision for education and participation in Barking and Dagenham is two-fold: for all children and young people to have a place in a school, college or early years setting which is rated 'Good' or 'Outstanding' by Ofsted; and for them to have the best possible life chances, including at ages 16 and 18, with exceeding national and then London benchmarks as the goal. We have overseen our largest ever expansion of primary school places and are now in the third year of a rapid expansion of secondary places. We have also overseen a large increase in the availability of specialist provision, with two new special schools in recent years and a continued expansion in our Additional Resource Provision which is a particular feature and strength of this borough.
In April 2018, the Council and the Borough's schools established BDSIP, our school improvement partnership. Now in its third year, BDSIP is school owned and school led and provides a range of education services, including school improvement, SEND and inclusion, professional development and training opportunities, Governor Services and work experience and careers services. The Council commissions a number of services from BDSIP; your relationship as lead commissioner for this arrangement will be a critical part of your success.
Like all local authorities we have, along with the schools in the Borough, faced significant financial challenges in recent times. The High Needs Block has been underfunded for some time, owing to historical factors, but there has been a 17% uplift this year and a predicted 12% next year. Despite challenging, unprecedented funding challenges for schools, by working strongly in partnership through the Schools' Forum, we have managed within the financial envelope of the Dedicated Schools Grant. In this role, you will be expected to continue to ensure the sustainability of our service, both through the leadership of efficient and cost-effective services and through the identification of other revenue opportunities.
The Head of School Performance & Partnerships position is a system leadership role, working together with our family of schools and other partners including Barking & Dagenham College to improve outcomes for all our children and young people, including those who are more vulnerable and supporting, as far as is appropriate, a place in mainstream education for every child. Strong relationships and partnership building will be at the heart of your success. We will look to you to build on the firm foundations and achievements we already have in place, while injecting your own fresh ideas and enthusiasm to take us forward together.
I very much hope this introduction encourages you to apply for this most important of roles for the children and young people of Barking & Dagenham. Should you wish to find out more, in the first instance please contact Mark Bearn or Timothy Field at HAYS Executive. I look forward to meeting you as the process unfolds.
Yours faithfully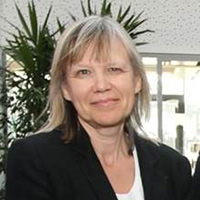 Jane Hargreaves
Commissioning Director, Education
London Borough of Barking & Dagenham
About Barking and Dagenham
Barking and Dagenham is changing
Previously home to the largest car manufacturing plant in Europe, the borough once famous for Fords has now been billed 'London's growth opportunity'. With the capital's biggest film studios set to be built here, ambitious plans for 50,000 new homes in the next 20 years and the creation of a brand-new neighbourhood as part of a plan to tunnel the A13, Barking and Dagenham is rapidly becoming an exciting destination.
We're already home to London's first Youth Zone – a dedicated facility offering young people access to a range of activities to showcase their talents – and Coventry University London has opened a new campus in our historic Civic Centre.
We are successfully improving outcomes for our children and young people. Our Progress 8 measure is the 28th highest in the country out of 151 Local Authorities. We have increased the number of schools rated "Good" or "Outstanding" to 91.5%. In 2018, together with the Borough's schools we established BDSIP, our school improvement partnership, creating bespoke services for schools and commissioned by the council. The strength of partnership working in the borough has never been clearer than in our joint response to the Covid-19 pandemic.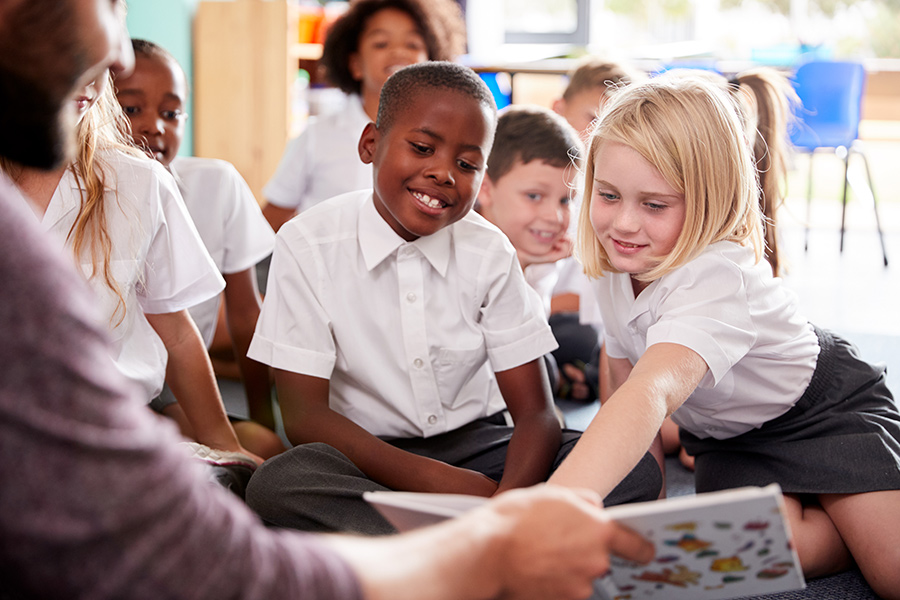 But it's not just the borough that is changing – the council is too.
We have been on a journey over the last few years, one that has seen us transform the council and the way we deliver our services. Although a lot of improvements have been made resulting in us winning LGC Entrepreneurial Council of the Year 2019, there is still more to deliver. Our borough is vibrant and diverse, and this is something we are proud of. We value the diversity of people who live, work and visit Barking and Dagenham and it is our vision is to create a place where people understand, respect and celebrate each other's differences.
Barking and Dagenham is changing, will you be a part of the change?
The opportunity
Head of School Performance & Partnerships Barking & Dagenham Council
c£90,000 per annum
Our vision for our Borough is "No-one Left Behind." That means a relentless focus on creating a Borough where all our 211,000 residents have the opportunities to succeed and thrive. We have created a new kind of Council focused on enabling independence and empowering people, changing our culture, how we think and how we approach service delivery, commissioning and partnership working. The futures of our children and young people are paramount. We have the highest proportion of under 16s in the capital; our commitment is to give each and every child in the Borough access to good or outstanding education, leaving no-one behind. As Head of School Performance & Partnerships you will lead on this commitment, continuing our history of close partnership working with our family of 60 schools to help shape amazing futures for all our children and young people.
About the role
Your leadership of our strategies for school improvement, SEND and Inclusion will support and challenge all schools in the borough to provide a good or outstanding inclusive education. Building on strong partnerships across the local family of schools, you will maximise the potential of school to school support and collaborative working. As Lead Commissioner for BDSIP, our school owned, school led improvement service, you will ensure effective commissioning, contract and quality management. Where required, we will expect you to intervene and challenge schools to drive improvement and ensure every child and young person has the opportunity through education to succeed and thrive.
About you
This is a significant leadership role in an authority with a history of long term and sustained improvement, grounded in successful collaboration across the education system. Your ability to quickly build trusted relationships, based on your professional credibility and personal integrity will be essential. We will expect you to be a Qualified Teacher with significant senior leadership experience in either a Local Authority, School or Trust.
Everything we do as an organisation to serve and support our community is guided by our DRIVE values and behaviours, which set our standards for customer excellence and quality. How well you signify, lead and model these values and behaviours will be a vital part of your success in Barking & Dagenham.
The council is committed to improving and advancing equality for all and we want our senior team to reflect the communities we serve. We would particularly like to encourage applicants from a BAME background as well as those who identify as disabled.
Key Documents
How to apply
We want to make the process of applying for this role as straight forward as possible. To this end, we ask that your application consists of the following:
A covering letter, no more than four pages in length which addresses and provides evidence against the criteria, set out in the Person Specification. The covering letter provides you with the opportunity to explain your motivation for applying, as well as highlighting how your experience and achievements fit with the requirements of the role. As such, it is an important part of the application process.
A copy of your most recent and up to date curriculum vitae.
For an informal conversation about Barking & Dagenham, please contact Mark Bearn or Timothy Field of Hays mark.bearn@hays.com | timothy.field@hays.com
Key dates
Closing date:
Tuesday 8th December
Technical Interviews:
w/c 14th December
Online Assessment:
Links sent to candidates Friday 18th December
Final Interviews:
w/c 18th January