Welcome
Dear Applicant
Head of Inclusion
Thank you for your interest in Barking & Dagenham and our critical role of Head of Inclusion. Our history in the Borough has been of shared endeavour and joint working to improve outcomes for our children and young people. Together with the Borough's family of sixty schools (educating around 44,000 children and young people) we have remained resolute in our commitment to protecting and educating our most vulnerable children. At the same time, we have worked together to forge improvement in performance from a position close to the bottom of the league tables to our current position ahead of the National and London averages, with 95% of our schools rated 'Good' or 'Outstanding'.
Inclusion is central to our commitment to our children and young people. We are ambitious for all our children and young people and believe that wherever possible they should be educated in mainstream settings. This moral purpose, which has been at the heart of all our education strategies for many years, is embraced by the schools in the Borough and our wider public sector partners. Together we work to keep all our children and young people in school and only exclude as a last resort as we are keenly aware of the trajectory that can lead to.
Our results demonstrate the success of our shared commitment. Despite being among the most deprived Boroughs in the UK, our levels of fixed term and permanent exclusions are well under the national and London averages, both in terms of numbers of incidents and pupils excluded. We have a highly regarded specialist provision in Mayesbrook Park School, rated "Good" at its last Ofsted inspection. We have championed several innovative new approaches grounded in collaborative working with social care and early help, for example our support for the Thrive mental health initiative. The RSA, in partnership with the London Mayor, has recently used our work to inform a toolkit designed to help local authorities engage in early intervention work to become more inclusive and nurturing.
I am looking for an outstanding candidate for this critical role. Your strengths will include a passionate commitment to achieving the very best for all our children and young people, as well as a track record of thinking creatively and working in partnership with schools and parents to make this happen. We are looking for someone with extensive leadership experience in school settings, either mainstream or specialist, and with an unwavering commitment to inclusive education. This is a role for someone with authority and gravitas, able to articulate complex policy and practice and hold challenging conversations at all levels. Your passion for working with vulnerable children, including those with SEMH, or those who have faced adverse experiences, will be critical. We have been fortunate to have benefited from the services of an outstanding Head of Inclusion for several years, who now leaves us for a senior role in the Violence Reduction Unit. Building on their excellent work, while making your own mark with your team, the wider Council and our partners, will be an important measure of your success.
I very much hope this introduction encourages you to apply for this most important of roles for the children and young people of Barking & Dagenham. Should you wish to find out more, in the first instance please contact Mark Bearn at HAYS Executive. I look forward to meeting you as the process unfolds.
Yours faithfully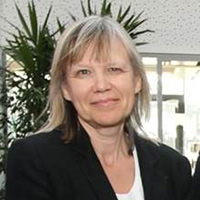 Jane Hargreaves
Commissioning Director, Education
London Borough of Barking & Dagenham
About Barking and Dagenham
Barking and Dagenham is changing
Previously home to the largest car manufacturing plant in Europe, the borough once famous for Fords has now been billed 'London's growth opportunity'. With the capital's biggest film studios set to be built here, ambitious plans for 50,000 new homes in the next 20 years and the creation of a brand-new neighbourhood as part of a plan to tunnel the A13, Barking and Dagenham is rapidly becoming an exciting destination.
We're already home to London's first Youth Zone – a dedicated facility offering young people access to a range of activities to showcase their talents – and Coventry University London has opened a new campus in our historic Civic Centre.
We are successfully improving outcomes for our children and young people. Our Progress 8 measure is the 28th highest in the country out of 151 Local Authorities. We have increased the number of schools rated "Good" or "Outstanding" to 91.5%. In 2018, together with the Borough's schools we established BDSIP, our school improvement partnership, creating bespoke services for schools and commissioned by the council. The strength of partnership working in the borough has never been clearer than in our joint response to the Covid-19 pandemic.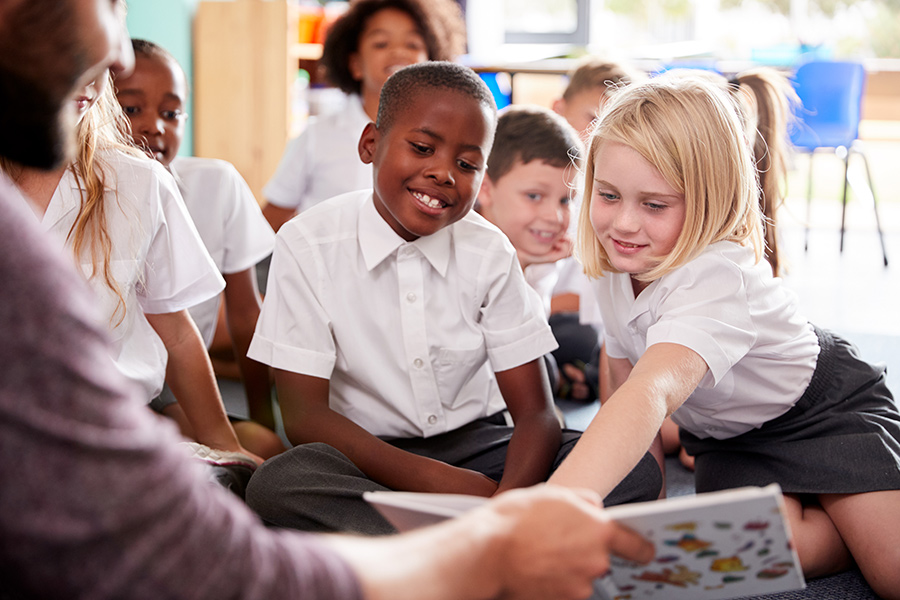 But it's not just the borough that is changing – the council is too.
We have been on a journey over the last few years, one that has seen us transform the council and the way we deliver our services. Although a lot of improvements have been made resulting in us winning LGC Entrepreneurial Council of the Year 2019, there is still more to deliver. Our borough is vibrant and diverse, and this is something we are proud of. We value the diversity of people who live, work and visit Barking and Dagenham and it is our vision is to create a place where people understand, respect and celebrate each other's differences.
Barking and Dagenham is changing, will you be a part of the change?
The opportunity
Head of Inclusion
c£76,000 to £80,000
Our vision for our Borough is "No-one Left Behind." That means a relentless focus on creating a Borough where all our 211,000 residents have the opportunities to succeed and thrive. We have created a new kind of Council focused on enabling independence and empowering people, changing our culture, how we think and how we approach service delivery, commissioning and partnership working. Our shared commitment to inclusion informs all our strategy, policy and delivery for our children and young people.
As Head of Inclusion, you will hold strategic responsibility for educational access, attendance and outcomes for all our vulnerable children and young people. That means achieving low levels of exclusions and wherever possible all our children remaining engaged with mainstream education settings.
About the role
As a member of the Education senior leadership team, and a voice and advocate for children, young people and their families, you will champion our commitment to inclusive education, both within the Council and across the schools partnership.
Working innovatively, creatively and positively you will achieve the best possible outcomes for all our children and young people, particularly those who are vulnerable, and who have faced trauma or adverse childhood experience.
Succeed in this role and you will have promoted high levels of inclusive practice, building on our acknowledged performance in this area. You will have taken a firm grip of school attendance, developing and delivering strategies to support this. You will improve our understanding of children at risk of going missing, and shaped approaches that help protect our vulnerable children. Relationships across the Council and with our Partners will continue to be excellent, and through your people skills you will have taken these forward, establishing yourself as a system leader in the Borough.
About you
We are looking for someone who will bring creativity and fresh thinking to our approach, grounded in a passionate commitment to securing the best achievement and outcomes for all our children and young people. Your strong interpersonal and influencing skills will help us build on our positive work with schools and partners to further develop relationships that deliver results. We a looking for a candidate with qualified teacher status and a track record in a mainstream or specialist school or pupil referral unit, or in a local authority, at leadership level.
Everything we do as an organisation to serve and support our community is guided by our DRIVE values and behaviours, which set our standards for customer excellence and quality. How well you signify, lead and model these values and behaviours will be a vital part of your success in Barking & Dagenham.
The council is committed to improving and advancing equality for all and we want our senior team to reflect the communities we serve. We would particularly like to encourage applicants from a minority ethnic background as well as those who identify as disabled.
Key Documents
How to apply
We want to make the process of applying for this role as straight forward as possible. To this end, we ask that your application consists of the following:
A covering letter, no more than four pages in length which addresses and provides evidence against the criteria, set out in the Person Specification. The covering letter provides you with the opportunity to explain your motivation for applying, as well as highlighting how your experience and achievements fit with the requirements of the role. As such, it is an important part of the application process.
A copy of your most recent and up to date curriculum vitae.
For an informal conversation about Barking & Dagenham, please contact Mark Bearn of Hays Executive mark.bearn@hays.com | 07872 672290
Key dates
Closing date:
Monday 11th April 2022
Technical Interviews:
w/c 25th April 2022
Online Assessment:
Links sent to candidates w/c 2nd May 2022
Final Interviews:
w/c 16th May 2022