About us
Worcestershire Health and Care NHS Trust is a leading provider of community nursing and mental health services. With Outstanding children's mental health and rehabilitation services, we provide care for people of all ages experiencing both physical and/or mental health conditions across Worcestershire and neighbouring Herefordshire.
Located in the beautiful and historic town of Worcester we benefit from being situated within a bustling and thriving town that is set amongst some of England's most outstanding rural surroundings. Situated close to both rail and motorway networks Worcester is an easy commute from the surrounding area and cities. Offering great facilities such as leading schools, community services, a growing university and superb leisure facilities Worcester is also the perfect location for families considering relocation.
Testimonials
Caroline Vertigen:Project Support Officer, Global Digital Exemplar (GDE) Programme
Over the past 2 years working for Worcestershire Health and Care IT team there have those inevitable challenges coupled with great job satisfaction. Being new into my area of work, I felt welcomed and able to approach any of the team with my questions, no matter how trivial or random. During the programme there have been many opportunities for learning and development making the transfer into a new area rewarding, along with a little bit of fun along the way. Everybody is so helpful and we really pull together to get great results. Being an NHS organisation, patient care is always firmly in our focus, working closely with clinical colleagues to achieve the best possible outcomes for themselves and those they care for.
I was attracted to join the IT team at Worcestershire Health and Care because of their desire to use digital technology to improve the care delivered by clinicians to patients, as well as enabling patients to take ownership of their own treatment pathway. Being one of a handful of Global Digital Exemplar trusts in England, showed their desire to really embrace and drive the digital agenda through the Trust. The implementation of a number of projects as part of the GDE programme showed me that they delivered and not just spoke about it.
On meeting the team, I could really sense a desire to be at the forefront of digital development and reach a high HiMMS level, which left me feeling like I just wanted to be a part of that journey. There was a real sense of a can do attitude, which will help secure an accredited IT service once it has been brought in house.
All in all it felt a really exciting time to be part of this flourishing IT team, which has not diminished at all since starting my role in April.
Richard Danson - IT Enterprise Architect
I joined Worcestershire Health Care Trust in 2018 having worked previously at another large and busy NHS Trust in the West Midlands. I am genuinely pleased that I decided to join the Trust because I have the ability to make a real difference and feel respected and appreciated by my colleagues and senior managers. Within the IT Team everyone pulls together in the same direction to contribute to achieve our goals. The team has good leadership and people smile which makes such an important difference when working together under pressure.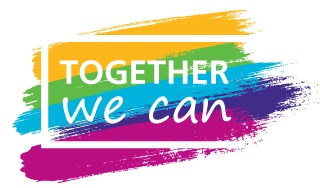 Download "Together we can" PDF (5.59 MB)
Latest opportunities