Welcome
Westminster City Council is no ordinary local authority. Home to quarter of a million residents whilst welcoming more than a million commuters and visitors each day, our city is an international centre for government, business, tourism and culture. We are a council that is central to the success of London.
At Westminster we have a clear vision, to deliver a City for All. This means a city where people live in a healthy, sustainable and safe environment, can grow and learn throughout their lives, build fantastic careers in world-leading industries, have access to high quality, affordable homes and retire into the community with dignity and pride. Tackling the climate emergency is the biggest challenge of a generation and we will play a leading role in delivering on our ambitious targets that will benefit the city for many years to come.
Our staff are empowered to find the solutions that will improve the lives of our residents, businesses and stakeholders. We celebrate ambition, diversity and innovation; this is why we want to attract the best people from different backgrounds and professions to shape the future of our city.
Corporate Property is part way through a change programme, following reorganisation. We are now looking for leaders at every level to complement our team. Success in these roles will require people who fully embrace our commitment to inclusion and diversity and are able to work collaboratively with colleagues in the council and our various stakeholders.
If you feel you have the abilities to match our ambitions, we would be delighted to hear from you.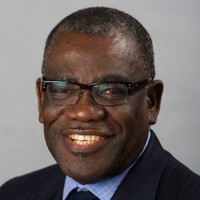 Ade Adebayo
Director of Corporate Property (interim)