Premium template - client text
Welcome
Thank you for visiting this dedicated recruitment microsite.
SPB UK is delighted to partner with Hays Specialist Recruitment in the appointment of key positions within our business, Director of Marketing and Commercial Director.
SPB UK is a wholly owned subsidiary of SPB Group, which remains a family-owned business first established in 1965 and employing over 1,800 people across 17 countries. As a leading affinity insurance specialist we deliver compelling customer propositions serving more than 100 client brands and engaging with over 50 million policyholders.
In addition to other capabilities, SPB is one of the largest providers of Mobile Phone Insurance across Europe. Our expertise enables the delivery of complete and bespoke white-labelled programmes for our clients; from product design, sales distribution, policy and claims management through to repair and device replacement. We are proud of our customer service capabilities, European manufacturer alliances and our repair and recycling proficiencies.
SPB is not a company like any other, our corporate culture is marked by our agile approach, ability to innovate and our service and reliability to clients, partners, and customers.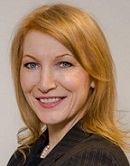 Lorraine Higham
Managing Director SPB UK & Ireland
Hays Microsite jobs listing
Job opportunities
There are curently no openings available, please check back later.
If you would like to take a look at all of the opportunities Hays has to offer in the meantime, please visit hays.co.uk.
View all