Premium template - client text
Welcome
Thank you for your interest in Southend-on-Sea Borough Council during what is an exciting time for the Borough as we secure the delivery of our Southend 2050 Ambition.
Throughout 2018 we listened to our residents and together developed Southend 2050; our ambition for the next 30 years to keep our residents safe and well in a thriving, active and well-connected community. As part of this Ambition we are shaping a radical new approach for our Council and are transforming our services to grow a sustainable community and thriving organisation that benefits from new technologies.
The finance team is at the heart of the council, we are currently going through a period of change and creating a team to lead the delivery of a range of financial services to add value, drive change and facilitate the ambitions of Southend-on-Sea. We are working together to create a new outcome focused organisation, working in flexible and agile ways to effectively manage resource and demand. Employees are being empowered to make decisions and think commercially to help drive forward positive change.
Southend-on-Sea Borough Council are looking for people to drive positive change whilst delivering results, leading by example to build great relationships within the organisation and beyond. If you would like to be part of this exciting journey and have any questions about Southend-on-Sea Borough Council or would like more details about the current vacancies in finance, please contact Lucy West, Senior Business Director, Public Services, at Hays.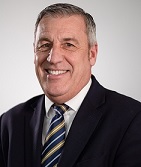 Joe Chesterton
Executive Director Finance and Resources
Southend-on-Sea Borough Council
Hays Microsite jobs listing
Latest jobs
There are curently no openings available, please check back later.
If you would like to take a look at all of the opportunities Hays has to offer in the meantime, please visit hays.co.uk.
Visit hays.co.uk
View all
Staff testimonials Here's what some of the ICT department have to say about working for Southend-On-Sea Borough Council Aaron Townsend Head of Infrastructure & Operations "Absolutely fantastic team working in ICT. A great team makes a difference." Darren Kidson Head of ICT Business Partnering "Exciting time in local government. The road to digital technology maturity is relevant to the...
Staff Testimonials
Paul Grout
Senior Finance Business Partner
"A fantastic time to join Southend on Sea Borough Council. We are an ambitious Financial Management team who continue to strive to improve not only our performance but that of the Council, which in turn gives greater benefits to our local residents."
Pete Bates
Interim Head of Corporate Finance
"Financial Services are the key enablers of our Southend 2050 ambition. Be part of a dynamic and talented team that is determined to make a positive difference."
Gary Perry-Ambrose
Senior Finance Business Partner
"It's great to be part of an exciting and ambitious workforce. Feeling empowered to be involved in the vison of change and being able to add value across our organisation whilst gaining skills and building great relationships along the way."