WELCOME
Welcome to the Police, Fire and Crime Commissioner (PFCC) for Essex's recruitment website. I am delighted that you are considering applying for the role of Head of Finance (S151 Officer).
This is an exciting opportunity to lead the delivery of the key financial activities relating to the Police, Fire and Crime Commissioner (PFCC), and be involved in the development and delivery of the Police and Crime Plan and the Local Business Case for Joint Governance of the Police and Fire & Rescue Services in Essex, at a time of unprecedented change in the nature of demand on all our emergency services.
The role offers the successful candidate a unique opportunity to work closely with the Association of Police and Crime Commissioner's finance lead to influence the future approach to police funding both locally and nationally, thereby building your reputation and profile on the national stage.
Whilst holding the Section 151 position for the PFCC, you will be a critical member of the Commissioner's Senior Management Team, holding the role of Chief Finance Officer during a time of significant financial challenge.
You will work closely with the Chief Finance Officer of Essex Police to set and deliver a policing budget totalling over £300m and to ensure the rigorous financial appraisal and oversight of change programmes, collaboration opportunities, income generation proposals and investment projects. You must therefore have a strong grasp of the principles of benefits management and realisation, along with the confidence and competence to identify and challenge the risks and opportunities arising from collaborations and partnership working locally, regionally and nationally.
I hope that you will find this site of interest and that we have provided all of the information you need to help you make the right decision in seeking to join us. If not, please feel free to contact either myself or our recruitment partner, Hays, with any further questions you may have.
In the meantime, if you are a dynamic individual with strong skills in finance, influencing and persuasion, with the knowledge, experience and credibility required to command the respect of senior colleagues and political figures alike, we hope to hear from you soon!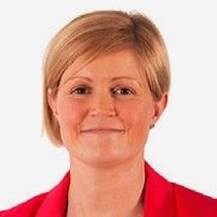 Pippa Brent-Isherwood
Chief Executive and Monitoring Officer