Premium template - client text
About Johnston Houston
Established in 2007, Johnston Houston is a young and dynamic, private partnership owned by Michael Johnston and Kerr Houston and was created following a Management Buy Out (MBO) of the former Belfast office of a national multi-discipline consultancy. Although the partnership was created in 2007, the office was originally established in 1996 and is widely recognised as being one of Northern Ireland's leading building and construction consultancies
Johnston Houston provides services in Cost Consultancy, Building Surveying and Project Management amongst other areas, operating in all sectors of the property and construction markets. Our work covers the whole spectrum of building and cost consultancy, technical due diligence, management and compliance and incorporates a wide range of building types: commercial, industrial, retail, residential, public and historic.
We take an active role in setting the standards within the local market and actively seek to adapt our skills to meet the constantly changing needs of our Clients. We are fortunate to enjoy a unique reputation, not only for the high standard and quality of our work, but also for a forward-looking approach to changing times.
Our business is focussed on surpassing the expectations of our Clients and our success is evidenced by the levels of repeat business that we continue to achieve. We take exceptional pride in identifying new markets and opportunities, adapting our professional services to provide commercial advantage, continually striving to build and develop the strengths of our team. We provide our services to Clients and projects throughout the UK and Ireland, offering exceptional opportunities for all staff to be involved in a wide range of diverse project types and roles.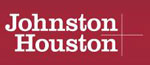 Hays Microsite jobs listing
Latest jobs
There are curently no openings available, please check back later.
If you would like to take a look at all of the opportunities Hays has to offer in the meantime, please visit hays.co.uk.
Visit hays.co.uk